Paceco
---
Things to do, attractions, interesting facts
---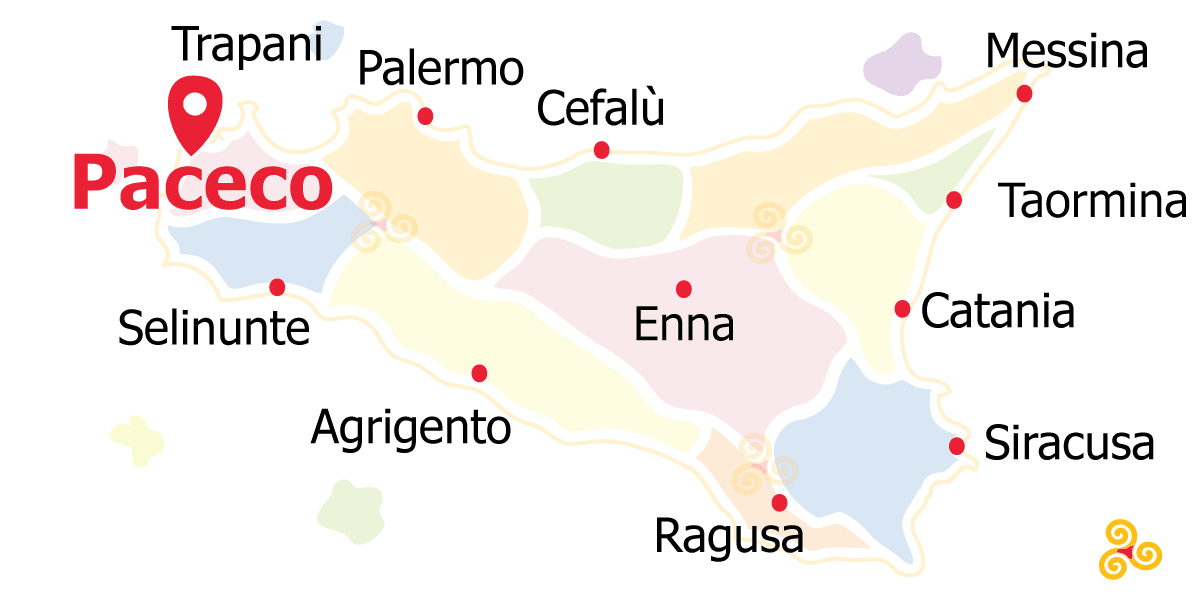 Area: Trapani surroundings
Paceco is a small town that stands on a rocky hill overlooking the white salt pans of Trapani and Paceco.
Paceco was originally a feudal village and only became a city in 1607 through the work of Prince Placido Fardella.
The original nucleus of the municipality of Paceco develops on a perfect orthogonal plan. Arranged on the vertices of an ideal quadrilateral are the Mother Church consecrated to the SS. Crocifisso, the stately castle that has now disappeared with the nearby Church of Porto Salvo and the church and adjoining convent of San Francesco di Paola. At the center of this ideal quadrilateral is the oldest church in the village dedicated to the Madonna del Rosario.
The many streams, the mild climate and the fertile land have allowed the cultivation of vineyards, olive groves and other agricultural products of excellence.
Things to do
Tour, Experience, Tastings,...
---
Traditional Festivals, Events, Live Show,... Paceco
---
What to eat
Typical food, local wines and drinks, traditional dish to taste in Paceco
You can obviously taste all the typical products of Sicilian cuisine, the most well-known ones, such as cannoli, Sicilian cassata, arancini, etc. But there are some specialties typical of this area that are more difficult to find in other areas of Sicily.
Where to stay
Best Offers of Vacation Rental, hotel, B&B where to sleep in Paceco
---
Nearby Places
---
Below you will find a list of the most beautiful places to visit in the surroundings of Paceco. The places are located at a maximum distance of about an half hour by car. Good fun!