Buseto Palizzolo
---
Things to do, attractions, interesting facts
---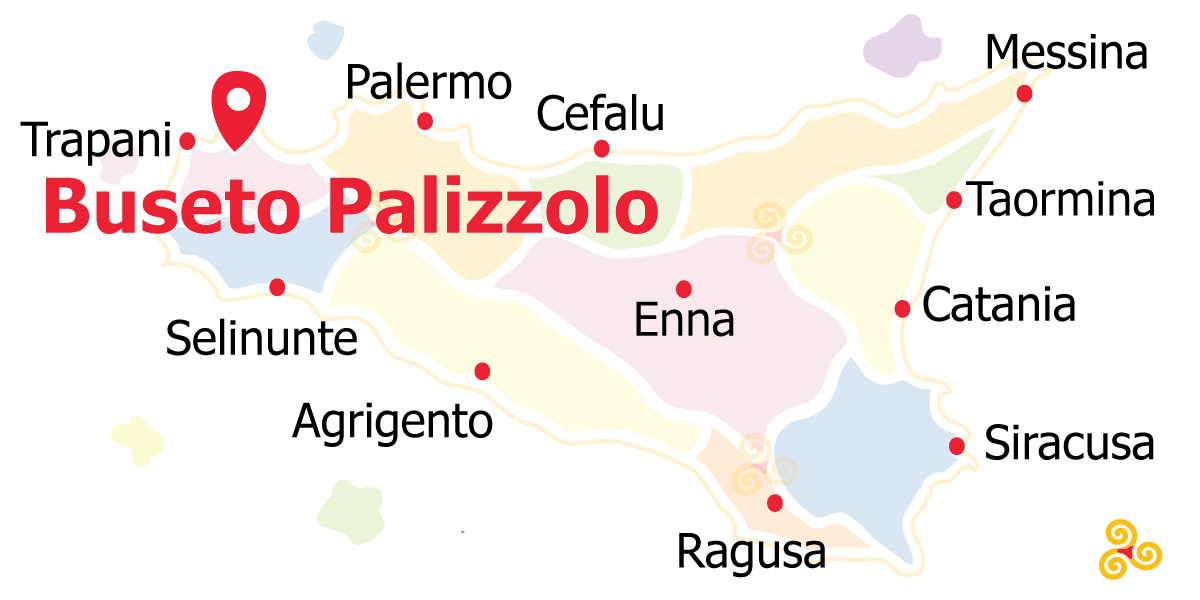 Area: Trapani surroundings
Buseto Palizzato is a small rural center nestled among hills planted with vineyards, almond groves and olive groves.
Originally it was a Byzantine farmhouse, under Muslim domination its territory was divided into 14 farmhouses. Among these hamlets there was Casale Busith, from which the current Buseto will be born. In the 13th century the farmhouses became fiefdoms and the parecchiate arose within them, portions of land used for the cultivation of wheat, vines and olive trees.
Today Buseto Palizzolo is a small town that preserves still distant atmospheres in time. Its territory is full of beams, rural constructions similar to fortresses, which bear witness to its history and peasant spirit.
Things to do
Tour, Experience, Tastings,...
---
What to eat
Typical food, local wines and drinks, traditional dish to taste in Buseto Palizzolo
You can obviously taste all the typical products of Sicilian cuisine, the most well-known ones, such as cannoli, Sicilian cassata, arancini, etc. But there are some specialties typical of this area that are more difficult to find in other areas of Sicily.
Where to stay
Best Offers of Vacation Rental, hotel, B&B where to sleep in Buseto Palizzolo
---
Nearby Places
---
Below you will find a list of the most beautiful places to visit in the surroundings of Buseto Palizzolo. The places are located at a maximum distance of about an half hour by car. Good fun!