Vittoria
---
Things to do, attractions, interesting facts
Useful information to fully enjoy your visit to Vittoria. Attractions to see, Traditional Festival, events and things to do to have fun, food to taste, which items to buy, which interesting facts to know and where to stay on vacation in Vittoria.
---
Vittoria, located in one of the largest plains in Sicily and surrounded by lush vineyards, is a modern city: founded on 24 April 1607 by Countess Vittoria Colonna Henriquez-Cabrera, it has a checkerboard structure with very wide and straight streets.
Vittoria is the city of Liberty: the marvelous monuments and palaces of the city center are characterized by whimsical railings and refined elevations and embellished with rich decorations.
Vittoria is the city of wine: the winemaking tradition is so ancient and important that in the nineteenth century bunches of grapes were added to the city's coat of arms between the eagle's talons.
Events
---
What to see
---
Attractions to see in Vittoria
Interesting Facts
---
Interesting and fun facts, mythology, legend, folk tales and more to know about Vittoria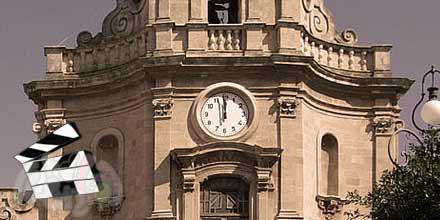 The film "Within Midnight" was shot entirely in the city of Vittoria, a tale inspired by a true story.
Nearby Places
---
Below you will find a list of the most beautiful places to visit in the surroundings of Vittoria. The places are located at a maximum distance of about an half hour by car. Good fun!