Comiso
---
Things to do, attractions, interesting facts
Useful information to fully enjoy your visit to Comiso. Attractions to see, Traditional Festival, events and things to do to have fun, food to taste, which items to buy, which interesting facts to know and where to stay on vacation in Comiso.
---
Dadomez - CC1.0
Comiso, nestled in the Ippari valley between crops and quarries, is a Baroque city rebuilt following the 1693 earthquake that destroyed the Val di Noto.
According to tradition, Comiso was populated by the inhabitants who escaped the destruction of Kasmenai , the mythical city built during the Greek colonization on Mount Erbesso.
Today Comiso is a charming city with alleys and steps in white stone where the two great basilicas stand out.
Events
---
What to see
---
Attractions to see in Comiso
Interesting Facts
---
Interesting and fun facts, mythology, legend, folk tales and more to know about Comiso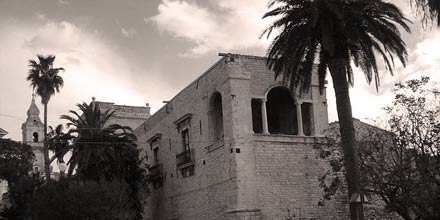 The legend tells of a long siege of the castle of Comiso and how this ended thanks to the intervention of San Biagio.
Nearby Places
---
Below you will find a list of the most beautiful places to visit in the surroundings of Comiso. The places are located at a maximum distance of about an half hour by car. Good fun!