Campobello di Mazara
---
Things to do, attractions, interesting facts
---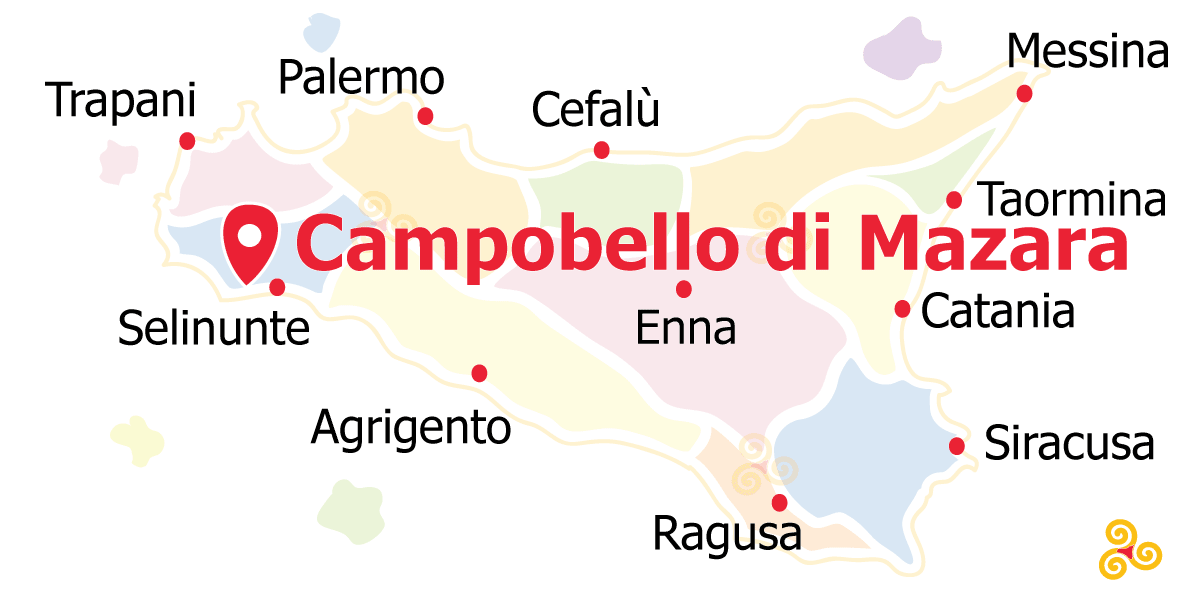 Area: Selinunte and Belice Valley
Campobello di Mazara rises on the hills of Trapani, its territory extends to the Mediterranean Sea, forming splendid beaches.
Its history is linked to nearby Selinunte: in these lands there existed a colony made up of farmers, laborers and stone cutters who worked in the service of the city. Following the destruction of Selinunte the whole area was almost completely abandoned. The new town was born with the Byzantine domination, which brought great flowering in all fields, and continued its growth under the Arab domination. In 1618 the first social housing settlements were born, consisting of two long rows of farmhouses (the current Via Garibaldi and Badiella and Viale Risorgimento), while on 10 December 1621, with the obtaining of the licentia populandi , the city of Campobello di Mazara officially stands.
Today the city houses important monuments and interesting museums and archaeological sites that allow you to retrace the rich and fascinating history of this town.
Things to do
Tour, Experience, Tastings,...
---
What to eat
Typical food, local wines and drinks, traditional dish to taste in Campobello di Mazara
You can obviously taste all the typical products of Sicilian cuisine, the most well-known ones, such as cannoli, Sicilian cassata, arancini, etc. But there are some specialties typical of this area that are more difficult to find in other areas of Sicily.
Where to stay
Best Offers of Vacation Rental, hotel, B&B where to sleep in Campobello di Mazara
---
Nearby Places
---
Below you will find a list of the most beautiful places to visit in the surroundings of Campobello di Mazara. The places are located at a maximum distance of about an half hour by car. Good fun!