Gibellina
---
Things to do, attractions, interesting facts
Useful information to fully enjoy your visit to Gibellina. Attractions to see, Traditional Festival, events and things to do to have fun, food to taste, which items to buy, which interesting facts to know and where to stay on vacation in Gibellina.
---
Davide Mauro - CC4.0
Gibellina is a new city risen from the rubble of the Belìce earthquake of 1968.
Gibellina Nuova is a unique space in the world, where world-famous architects, painters, intellectuals and sculptors have experienced their talent.
Gibellina Nuova is an en plein air museum, where the ancient green of rural landscapes mixes with the multicolored abstractions of contemporary art.
Old Gibellina, destroyed by the earthquake, has been transformed into a work of modern art: the Cretto di Burri.
Events
---
What to see
---
Attractions to see in Gibellina
Interesting Facts
---
Interesting and fun facts, mythology, legend, folk tales and more to know about Gibellina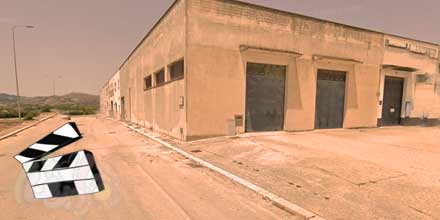 Gibellina, Salemi and Santa Ninfa are the locations of "Anna", a Sky Original TV series based on the novel of the same name.
Nearby Places
---
Below you will find a list of the most beautiful places to visit in the surroundings of Gibellina. The places are located at a maximum distance of about an half hour by car. Good fun!