Cattolica Eraclea
---
Things to do, attractions, interesting facts
---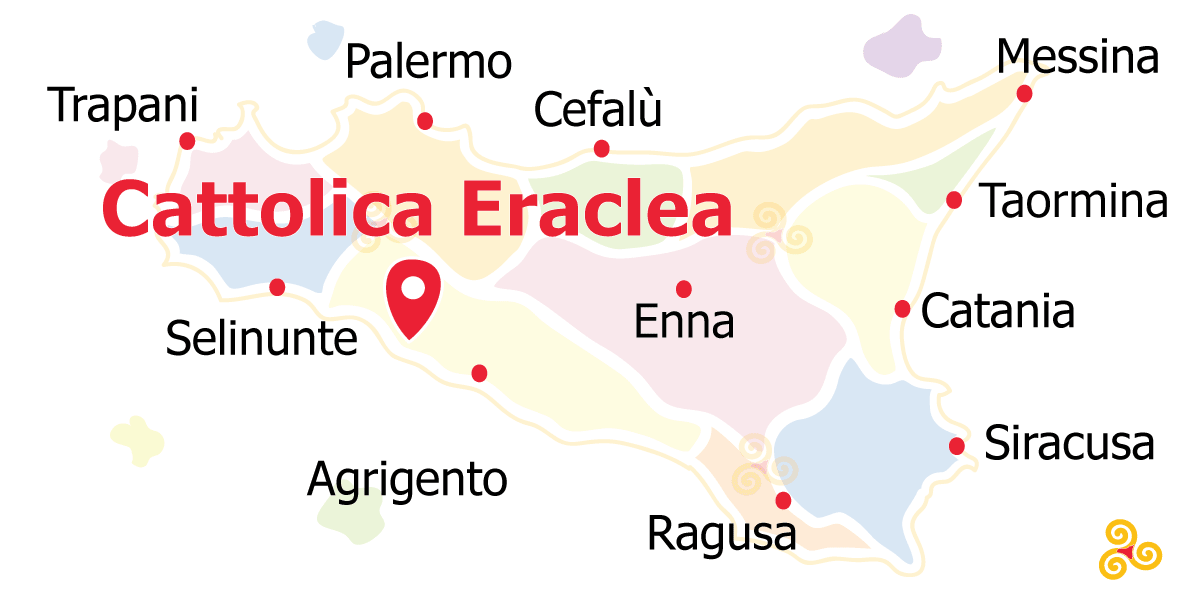 Area: Agrigento surroundings
Cattolica Eraclea stands on a sloping plateau at the foot of Monte Sorcio, in the area crossed by the Platani river which flows into the sea creating the evocative ecosystem of the Foce del Platani Nature Reserve.
Its history is ancient: in the 6th century BC. the Greeks of Selinunte founded the city of Eraclea Minoa, whose history is intertwined with legend, and whose remains are today kept in the archaeological site of Eraclea Minoa.
The current town was founded in 1612 by Blasco Isfar et Corillas who obtains the licentia populandi from the King of Spain. The historic center houses important buildings that date back to the time of its foundation.
Cattolica Eraclea is also renowned for its splendid sandy beaches bathed by crystal clear waters and surrounded by pines, eucalyptus and suggestive white rock walls.
Things to do
Tour, Experience, Tastings,...
---
Traditional Festivals, Events, Live Show,... Cattolica Eraclea
---
What to eat
Typical food, local wines and drinks, traditional dish to taste in Cattolica Eraclea
You can obviously taste all the typical products of Sicilian cuisine, the most well-known ones, such as cannoli, Sicilian cassata, arancini, etc. But there are some specialties typical of this area that are more difficult to find in other areas of Sicily.
Where to stay
Best Offers of Vacation Rental, hotel, B&B where to sleep in Cattolica Eraclea
---
Nearby Places
---
Below you will find a list of the most beautiful places to visit in the surroundings of Cattolica Eraclea. The places are located at a maximum distance of about an half hour by car. Good fun!