Cassaro
---
Things to do, attractions, interesting facts
---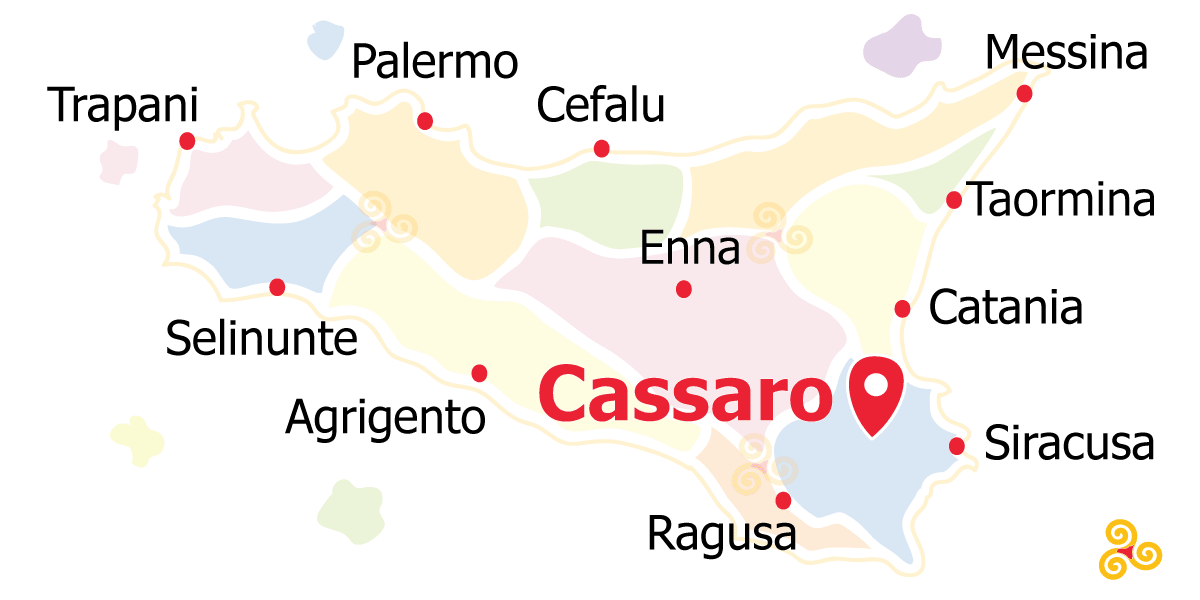 Area: Siracusa surroundings
Cassaro rises in the heart of the Anapo Valley, a place rich in history and naturalistic beauties.
The origin of the village is very ancient: the first historical records date back to the Arab period, the era to which the ancient castle dates back. Only a few works of the castle remain today which survived the two earthquakes of 1542 and 1693. Following the Val di Noto earthquake of 1693, the stones that made up the ancient castle and the houses, now completely destroyed, were used to build the new homes on the site where the town of Cassaro stands today.
Cassaro boasts an important architectural heritage thanks to its historic center which preserves churches and palaces that are an expression of local Baroque art as well as a naturalistic and landscape heritage of extraordinary beauty.
Things to do
Tour, Experience, Tastings,...
---
What to eat
Typical food, local wines and drinks, traditional dish to taste in Cassaro
You can obviously taste all the typical products of Sicilian cuisine, the most well-known ones, such as cannoli, Sicilian cassata, arancini, etc. But there are some specialties typical of this area that are more difficult to find in other areas of Sicily.
Where to stay
Best Offers of Vacation Rental, hotel, B&B where to sleep in Cassaro
---
Nearby Places
---
Below you will find a list of the most beautiful places to visit in the surroundings of Cassaro. The places are located at a maximum distance of about an half hour by car. Good fun!