Priolo Gargallo
---
Things to do, attractions, interesting facts
---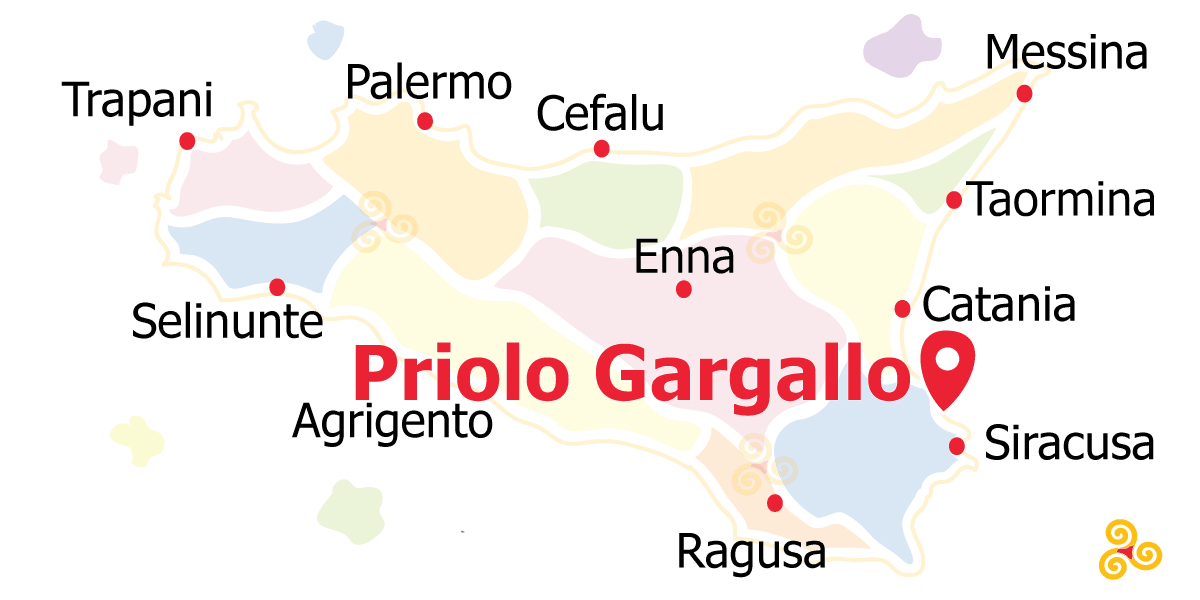 Area: Siracusa surroundings
Priolo Gargallo is an industrial center that hides historical-artistic beauties of considerable value.
It is located in a splendid position, a short distance from Syracuse, north-west of the Climiti Mountains, and overlooks the Gulf of Augusta.
Multiple and interesting, both from a historical and artistic point of view, are the traces of human presence in this territory: in an era preceding the 15th century BC. C. the city of Thapsos was founded on the Magnisi peninsula, an important center that gave its name to the Thapsos culture, which is believed to be the fusion of the Sican, Sicilian and Mycenaean cultures. Its rich history continues with the advent of the Greeks from Megara and subsequently with the Romans led by general Marcellus who built their villas in these lands. In the 11th century the Normans introduced feudalism, with the Aragonese Priolo became part of the county of Augusta. The current town was founded in 1807 at the behest of Tommaso Gargallo who obtained the licentia populandi from King Ferdinand III of Sicily. In 1954 the construction of the petrochemical center began which severely penalized the landscape and disfigured the territory.
The historic center of Priolo Gargallo still preserves numerous valuable monuments and historic buildings; its territory houses the important remains of the prehistoric village of Thapsos.
Things to do
Tour, Experience, Tastings,...
---
What to eat
Typical food, local wines and drinks, traditional dish to taste in Priolo Gargallo
You can obviously taste all the typical products of Sicilian cuisine, the most well-known ones, such as cannoli, Sicilian cassata, arancini, etc. But there are some specialties typical of this area that are more difficult to find in other areas of Sicily.
Where to stay
Best Offers of Vacation Rental, hotel, B&B where to sleep in Priolo Gargallo
---
Nearby Places
---
Below you will find a list of the most beautiful places to visit in the surroundings of Priolo Gargallo. The places are located at a maximum distance of about an half hour by car. Good fun!