Rosolini
---
Things to do, attractions, interesting facts
---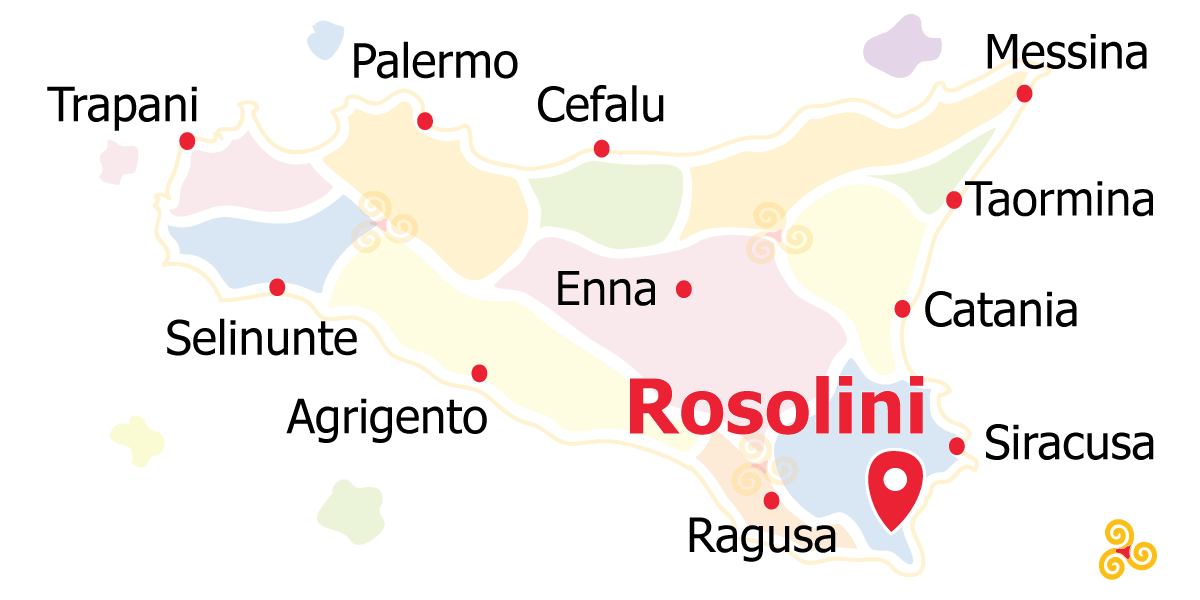 Area: Siracusa surroundings
Rosolini rises at the foot of the Iblei mountains, between the provinces of Syracuse and Ragusa.
The city stands out along a rocky facade, a strategic position which has attracted many populations throughout its history. Its territory is in fact rich in quarries and archaeological sites dating from the Bronze Age to the Greek and Roman era. The place where Rosolini stands today was one of the fiefdoms of the vast territory of Noto and belonged to the Platamone family starting from the fifteenth century. The current inhabited center was founded by Francesco Moncada, prince of Lardaria in 1713.
Rosolini is known today as the Citta del Carobo, given the presence of large carob plantations, and as the city of the Sacred Heart due to the presence of the famous sanctuary of the Sacred Heart of Jesus which every year attracts thousands of faithful on pilgrimage.
Things to do
Tour, Experience, Tastings,...
---
What to eat
Typical food, local wines and drinks, traditional dish to taste in Rosolini
You can obviously taste all the typical products of Sicilian cuisine, the most well-known ones, such as cannoli, Sicilian cassata, arancini, etc. But there are some specialties typical of this area that are more difficult to find in other areas of Sicily.
Where to stay
Best Offers of Vacation Rental, hotel, B&B where to sleep in Rosolini
---
Nearby Places
---
Below you will find a list of the most beautiful places to visit in the surroundings of Rosolini. The places are located at a maximum distance of about an half hour by car. Good fun!