Roccafiorita
---
Things to do, attractions, interesting facts
---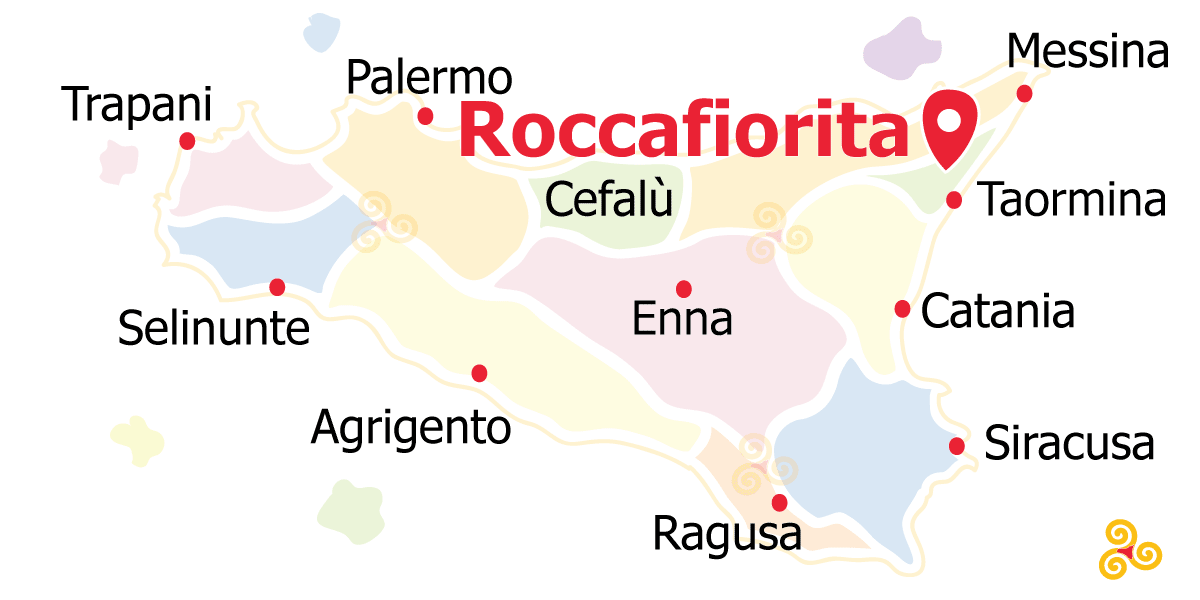 Area: Taormina surroundings
Roccafiorita is a small village nestled on the slopes of Mount Kalfa, in the Valle d'Agrò area.
The first human settlements date back to Roman times as evidenced by the numerous traces found in this area. It has been hypothesized that the foundation of Roccafiorita dates back to the 1st century BC, a time in which the inhabitants of Taormina tried in vain to rebel against the Romans and decided to abandon their land and disperse into the nearby districts, settling on the slopes of Mount Kalfa.< br>The current town was founded in 1610 by the Marquis of Limina, Pietro Balsamo, who decided to found a town in the fiefdom of which he was the owner. With the abolition of feudalism in Sicily, in 1817, Roccafiorita was established as an autonomous municipality.
Today the symbol of this village, surrounded by the splendid nature of the Valle D'Agrò, is the Sanctuary dedicated to the Madonna dell'Aiuto.< /p>
Things to do
Tour, Experience, Tastings,...
---
What to eat
Typical food, local wines and drinks, traditional dish to taste in Roccafiorita
You can obviously taste all the typical products of Sicilian cuisine, the most well-known ones, such as cannoli, Sicilian cassata, arancini, etc. But there are some specialties typical of this area that are more difficult to find in other areas of Sicily.
Where to stay
Best Offers of Vacation Rental, hotel, B&B where to sleep in Roccafiorita
---
Nearby Places
---
Below you will find a list of the most beautiful places to visit in the surroundings of Roccafiorita. The places are located at a maximum distance of about an half hour by car. Good fun!