Santa Teresa di Riva
---
Things to do, attractions, interesting facts
---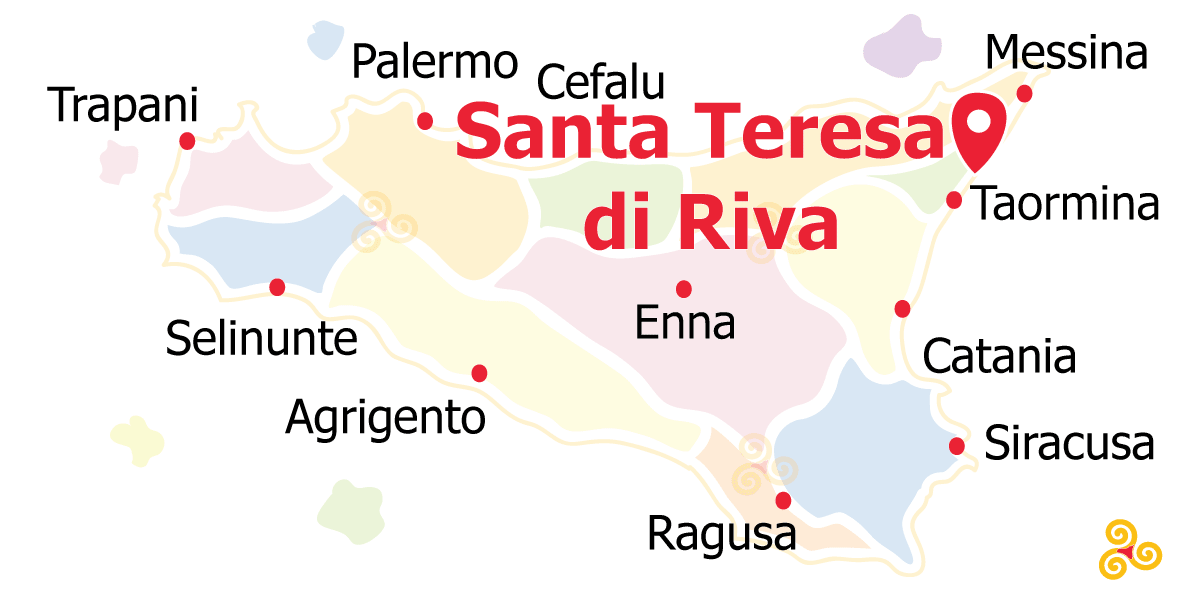 Area: Taormina surroundings
Santa Teresa di Riva is a renowned seaside resort that extends along the Ionian coast between the Savoca river and the Fiumara D'Agrò with the splendid Sicilian hills full of citrus and olive groves behind it.
Although the origins of this town date back only to 1853, the year in which Ferdinand II of Bourbon decided to give autonomy to the town of Santa Teresa Riva born as a seaside village of Savoca, the history of these lands is very ancient. In fact, it is believed that the first settlements in this territory, testified by numerous written texts and by an ancient necropolis in the Torrevarata district, date back to the 9th century BC, when the Phoenicians founded Phoenix. Only in the 4th century was the city abandoned, for unknown reasons, and the inhabitants moved to higher ground founding the city of Savoca.
Santa Teresa Riva offers splendid beaches and a clear, clean sea.
Although its beaches represent the main tourist attraction, this town also holds a series of historical and artistic beauties that deserve to be visited.
Things to do
Tour, Experience, Tastings,...
---
What to eat
Typical food, local wines and drinks, traditional dish to taste in Santa Teresa di Riva
You can obviously taste all the typical products of Sicilian cuisine, the most well-known ones, such as cannoli, Sicilian cassata, arancini, etc. But there are some specialties typical of this area that are more difficult to find in other areas of Sicily.
Where to stay
Best Offers of Vacation Rental, hotel, B&B where to sleep in Santa Teresa di Riva
---
Nearby Places
---
Below you will find a list of the most beautiful places to visit in the surroundings of Santa Teresa di Riva. The places are located at a maximum distance of about an half hour by car. Good fun!