Itala
---
Things to do, attractions, interesting facts
---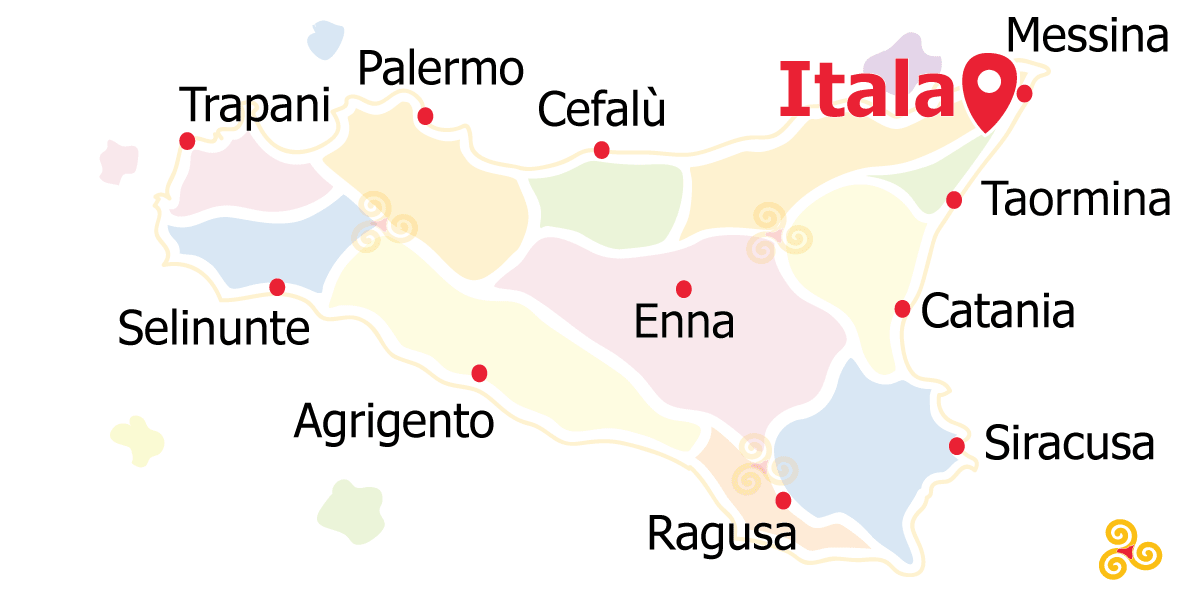 Area: Taormina surroundings
Itala is a suggestive village located along the slopes of Monte Scuderi, one of the peaks of the Peloritani chain.
The village retains an architecture of Norman origin, with small streets, stairways, houses leaning against each other and many nineteenth-century fountains. Its monuments bear witness to the passage of various peoples through these lands: the most significant example of this is an ancient Arab-Norman church.
The area that surrounds it is rich in natural and landscape beauties.
The village Itala Marina is renowned for its wide beaches bathed by clear and clean waters.
Things to do
Tour, Experience, Tastings,...
---
Traditional Festivals, Events, Live Show,... Itala
---
What to eat
Typical food, local wines and drinks, traditional dish to taste in Itala
You can obviously taste all the typical products of Sicilian cuisine, the most well-known ones, such as cannoli, Sicilian cassata, arancini, etc. But there are some specialties typical of this area that are more difficult to find in other areas of Sicily.
Where to stay
Best Offers of Vacation Rental, hotel, B&B where to sleep in Itala
---
Nearby Places
---
Below you will find a list of the most beautiful places to visit in the surroundings of Itala. The places are located at a maximum distance of about an half hour by car. Good fun!