Fiumedinisi
---
Things to do, attractions, interesting facts
---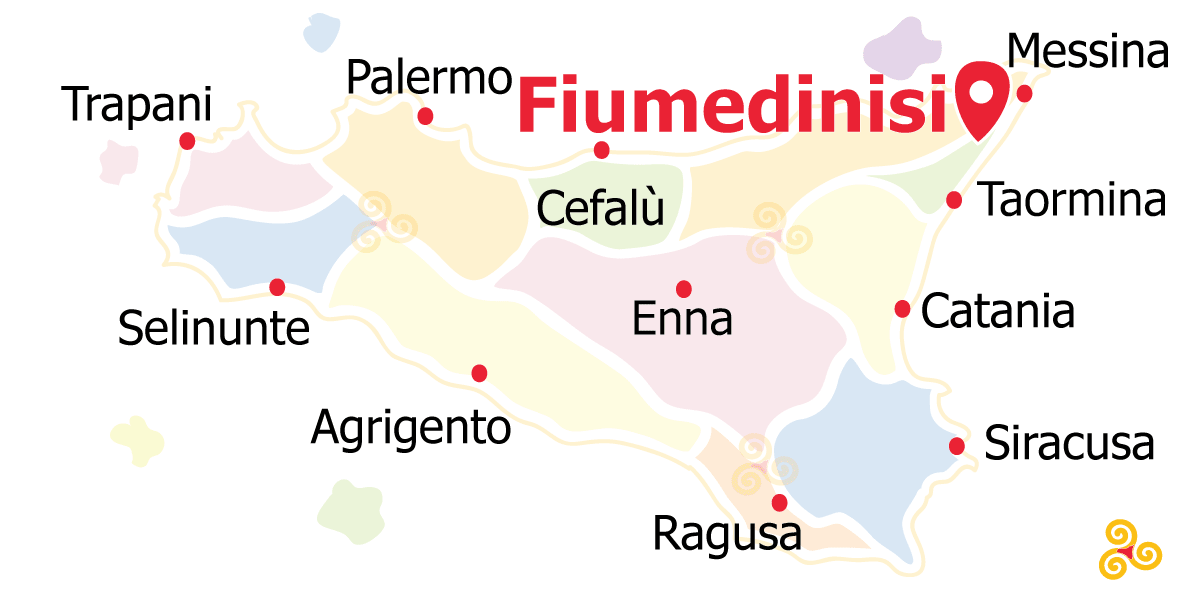 Area: Taormina surroundings
Fiumedinisi is a medieval village located in the valley of the same name, on the eastern side of the Peloritani mountains.
It is believed that this area has been inhabited by the Siculi since ancient times. It was some Greek colonists coming from Chalcis and attracted by the rich mineral deposits who founded the colony of Nisa in the 7th century BC. It stood on a plain above the current town, at the foot of Mount Belvedere where it is believed there was a temple dedicated to the Greek god Dionysus. The current inhabited center arose with the birth of the Kingdom of Sicily and took the name of Flumen Dionisyi.
Today the small village of Fiumedinisi preserves its identity as a medieval village intact through its dense structure road, the small streets, the underpasses, the courtyards, the stone portals, its churches and its castle.
The numerous nature trails, the Gole della Santissima, the ancient silver mines make Fiumedinisi an ideal destination also for nature and hiking lovers.
Things to do
Tour, Experience, Tastings,...
---
What to eat
Typical food, local wines and drinks, traditional dish to taste in Fiumedinisi
You can obviously taste all the typical products of Sicilian cuisine, the most well-known ones, such as cannoli, Sicilian cassata, arancini, etc. But there are some specialties typical of this area that are more difficult to find in other areas of Sicily.
Where to stay
Best Offers of Vacation Rental, hotel, B&B where to sleep in Fiumedinisi
---
Nearby Places
---
Below you will find a list of the most beautiful places to visit in the surroundings of Fiumedinisi. The places are located at a maximum distance of about an half hour by car. Good fun!