Sant'Alessio Siculo
---
Things to do, attractions, interesting facts
---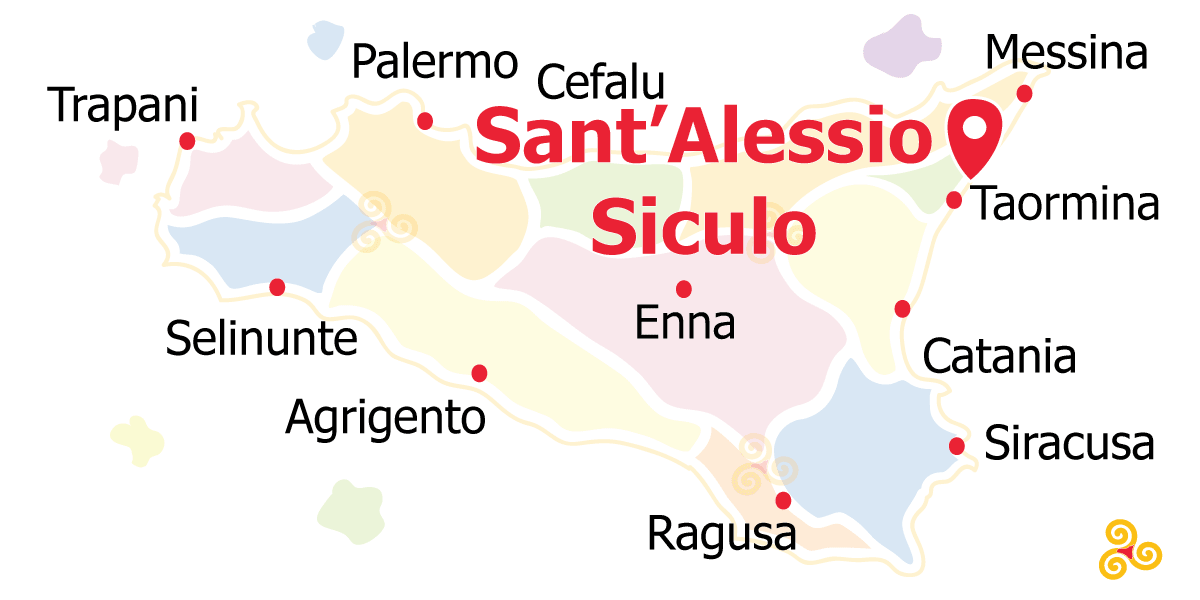 Area: Taormina surroundings
Sant'Alessio Siculo is a small fishing village set in an enchanting natural bay dominated by the castle of the same name.
The strategic importance of this village and the intense maritime traffic in its waters is evidenced by the numerous wrecks of Roman ships, with their load of amphorae, found in the waters in front of the village.
Its ancient history still lives on through its castle and the Mezzo district, which still preserves important buildings.
The beauty of its sea and its beach has made Sant'Alessio Siculo an important center with a tourist vocation.
Things to do
Tour, Experience, Tastings,...
---
What to eat
Typical food, local wines and drinks, traditional dish to taste in Sant'Alessio Siculo
You can obviously taste all the typical products of Sicilian cuisine, the most well-known ones, such as cannoli, Sicilian cassata, arancini, etc. But there are some specialties typical of this area that are more difficult to find in other areas of Sicily.
Where to stay
Best Offers of Vacation Rental, hotel, B&B where to sleep in Sant'Alessio Siculo
---
Nearby Places
---
Below you will find a list of the most beautiful places to visit in the surroundings of Sant'Alessio Siculo. The places are located at a maximum distance of about an half hour by car. Good fun!