Roccalumera
---
Things to do, attractions, interesting facts
---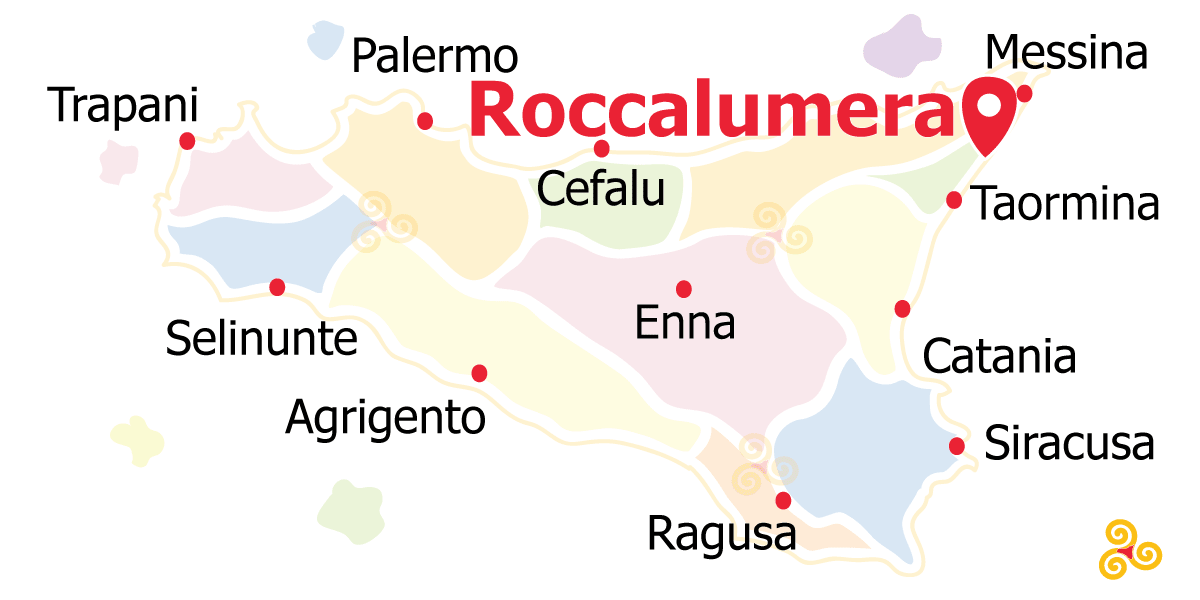 Area: Taormina surroundings
Roccalumera is a seaside resort overlooking the Ionian coast.
The origins of this village are very ancient and it still preserves millenary habits and traditions.
The name of Roccalumera is linked to the figure of Salvatore Quasimodo, to whom it is dedicated a literary park, and who spent his childhood and youth here and then returned in adulthood.
Roccalumera is renowned for its beaches, large expanses of lava pebbles and gravel, and its splendid sea which has obtained the Blue Flags, thanks to the quality of its waters.
Things to do
Tour, Experience, Tastings,...
---
What to eat
Typical food, local wines and drinks, traditional dish to taste in Roccalumera
You can obviously taste all the typical products of Sicilian cuisine, the most well-known ones, such as cannoli, Sicilian cassata, arancini, etc. But there are some specialties typical of this area that are more difficult to find in other areas of Sicily.
Where to stay
Best Offers of Vacation Rental, hotel, B&B where to sleep in Roccalumera
---
Nearby Places
---
Below you will find a list of the most beautiful places to visit in the surroundings of Roccalumera. The places are located at a maximum distance of about an half hour by car. Good fun!