Motta Camastra: the medieval Sicilian village of The Godfather
---
Things to do, attractions, interesting facts
---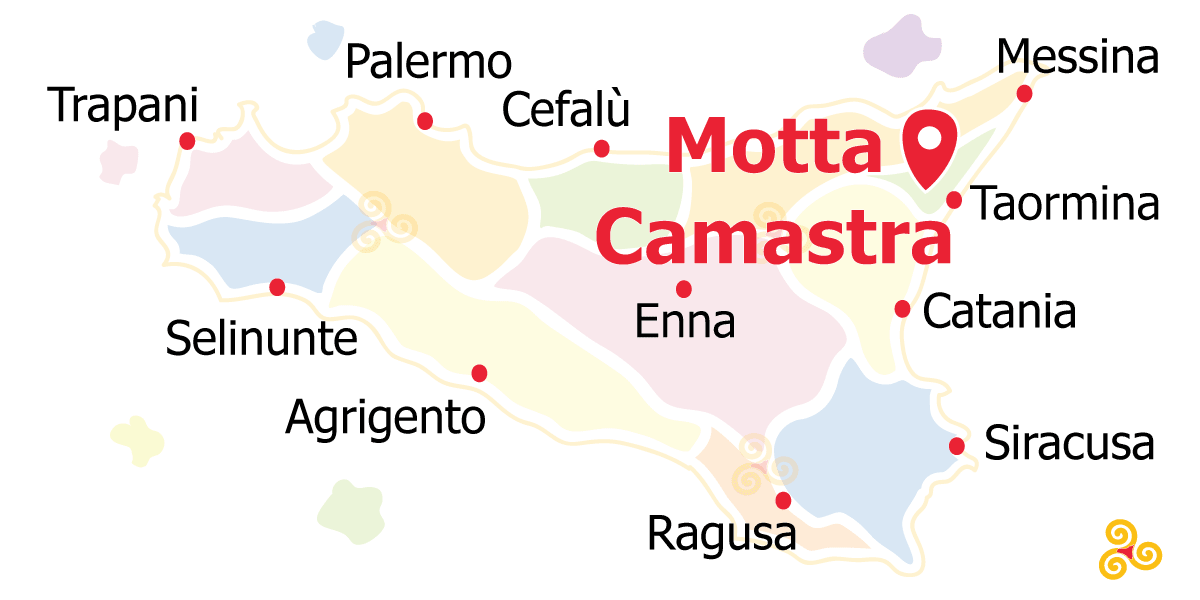 Area: Taormina surroundings
Motta Camastra is a small medieval village located in the heart of the Alcantara Valley.
In its territory there are the famous basaltic lava canyons: the Alcantara Gorges.
The Casale di Camastra was born around the end of the 12th century century and has Phoenician origins, the name "Motta Camastra" derives from the words Mot and Kamastart, the name of a Phoenician divinity.
What to see
In the territory of Motta Camastra there are the very famous basaltic lava canyons: the Alcantara Gorges.
Things to do
Tour, Experience, Tastings,...
The gorges of the Alcantara river make this village the ideal place for rafting, quad excursions, tours, etc.
---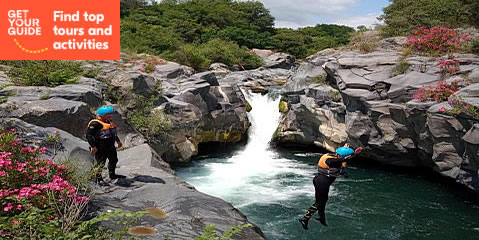 River Jumps, Body Rafting and Canyoning in a single excursion you explore the lakes and waterfalls of the Alcantara river far from mass tourism.
What to eat
Typical food, local wines and drinks, traditional dish to taste in Motta Camastra

You can obviously taste all the typical products of Sicilian cuisine, the most well-known ones, such as cannoli, Sicilian cassata, arancini, etc. But there are some specialties typical of this area that are more difficult to find in other areas of Sicily.

Walnut is the typical product of the culinary tradition of Motta Camastra.
Interesting Facts
Interesting and fun facts, mythology, legend, folk tales and more to know about Motta Camastra
Where to stay
Best Offers of Vacation Rental, hotel, B&B where to sleep in Motta Camastra
---
Nearby Places
---
Below you will find a list of the most beautiful places to visit in the surroundings of Motta Camastra. The places are located at a maximum distance of about an half hour by car. Good fun!