Casalvecchio Siculo
---
Things to do, attractions, interesting facts
---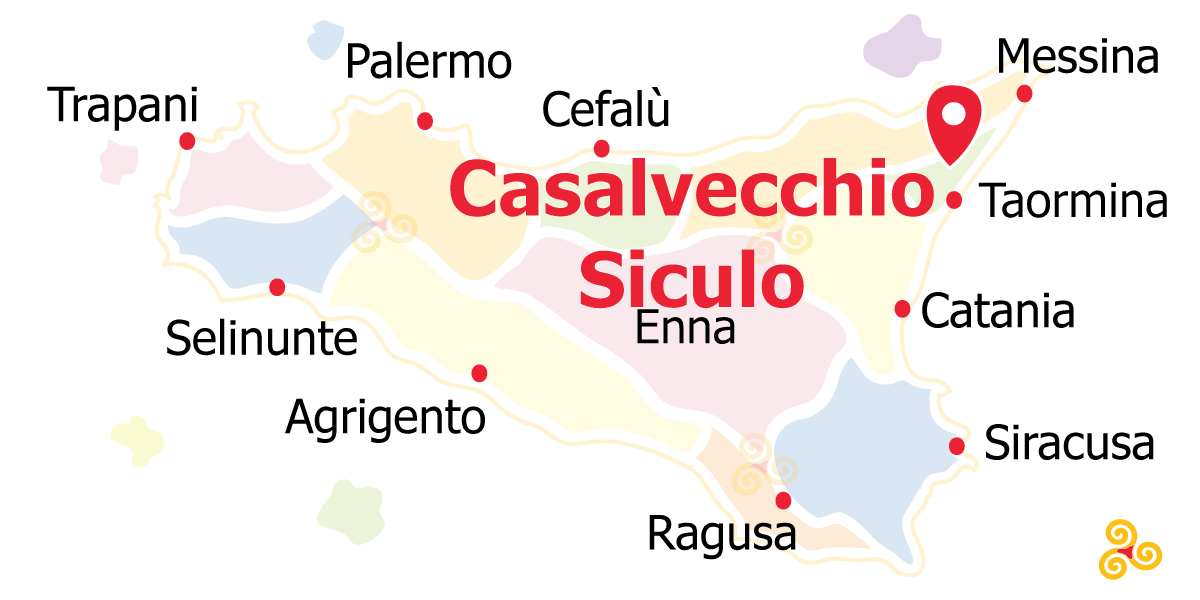 Area: Taormina surroundings
Casalvecchio Siculo is a medieval village that dominates the Valle D'Agrò offering a wonderful panorama that ranges from Etna to the Ionian coast and the coasts of Calabria on the Strait of Messina.
It is certain that the village was under Greek domination , as evidenced by the name "Casalvecchio", a Greek term to indicate "Old farmhouse", under Islamic domination, as evidenced by the urban fabric, and under the Byzantine and Norman one, as evidenced by the Abbey of Saints Peter and Paul of Agrò , one of the oldest architectural structures in Sicily which embodies the Arab, Byzantine and Norman styles.
Its historic center retains traces of Islamic domination, with suggestive underpasses and small, winding streets dotted with monuments of considerable artistic value.
Things to do
Tour, Experience, Tastings,...
---
Traditional Festivals, Events, Live Show,... Casalvecchio Siculo
---
What to eat
Typical food, local wines and drinks, traditional dish to taste in Casalvecchio Siculo
You can obviously taste all the typical products of Sicilian cuisine, the most well-known ones, such as cannoli, Sicilian cassata, arancini, etc. But there are some specialties typical of this area that are more difficult to find in other areas of Sicily.
Where to stay
Best Offers of Vacation Rental, hotel, B&B where to sleep in Casalvecchio Siculo
---
Nearby Places
---
Below you will find a list of the most beautiful places to visit in the surroundings of Casalvecchio Siculo. The places are located at a maximum distance of about an half hour by car. Good fun!