Castel di Tusa
---
Things to do, attractions, interesting facts
---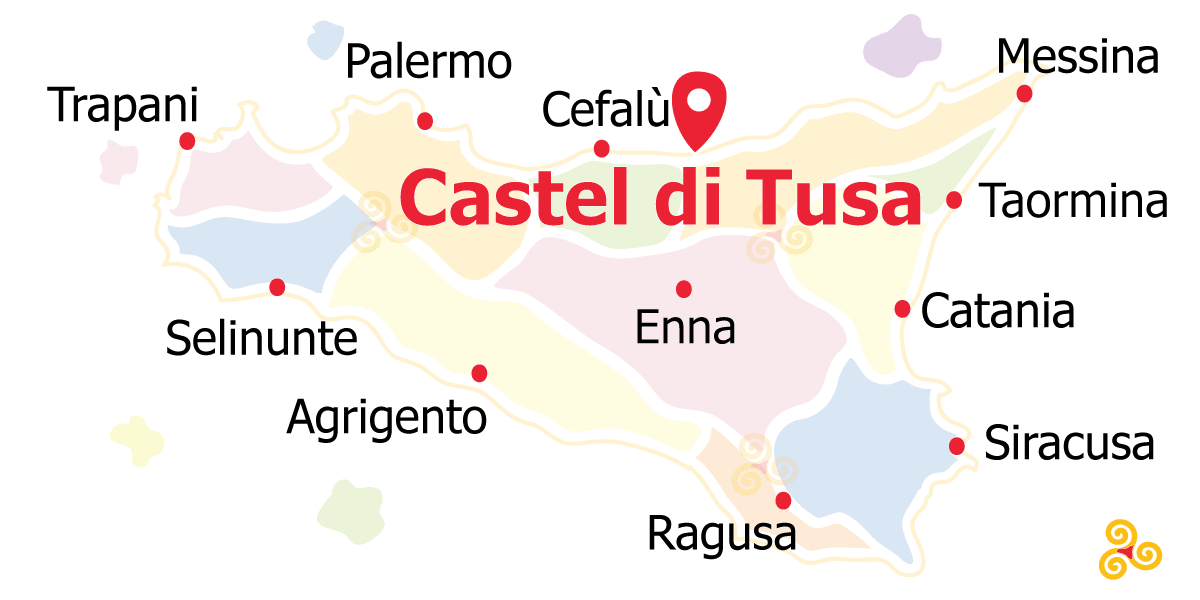 Area: Cefalù and Madonie
Castel di Tusa is a charming seaside village, a much sought-after summer destination in Sicily due to the presence of marvelous beaches.
Its history is ancient: in this territory the Sicilian-Greek city of Alesa Arconidea arose, which developed on the hill of Santa Maria delle Palate. Castel di Tusa or Marina di Tusa is the coastal fraction of this town.
The Fiumara d'Arte foundation is located here, a large open-air museum enriched by sculptures and works by contemporary artists.
In Castel of Tusa it is a must to taste dishes based on fresh fish, in particular anchovies and sardines. Given the proximity to the Nebrodi park, there is no shortage of products and dishes based on cheese and the Nebrodi piglet.
Things to do
Tour, Experience, Tastings,...
---
What to eat
Typical food, local wines and drinks, traditional dish to taste in Castel di Tusa
You can obviously taste all the typical products of Sicilian cuisine, the most well-known ones, such as cannoli, Sicilian cassata, arancini, etc. But there are some specialties typical of this area that are more difficult to find in other areas of Sicily.
Where to stay
Best Offers of Vacation Rental, hotel, B&B where to sleep in Castel di Tusa
---
Nearby Places
---
Below you will find a list of the most beautiful places to visit in the surroundings of Castel di Tusa. The places are located at a maximum distance of about an half hour by car. Good fun!