Sclafani Bagni
---
Things to do, attractions, interesting facts
---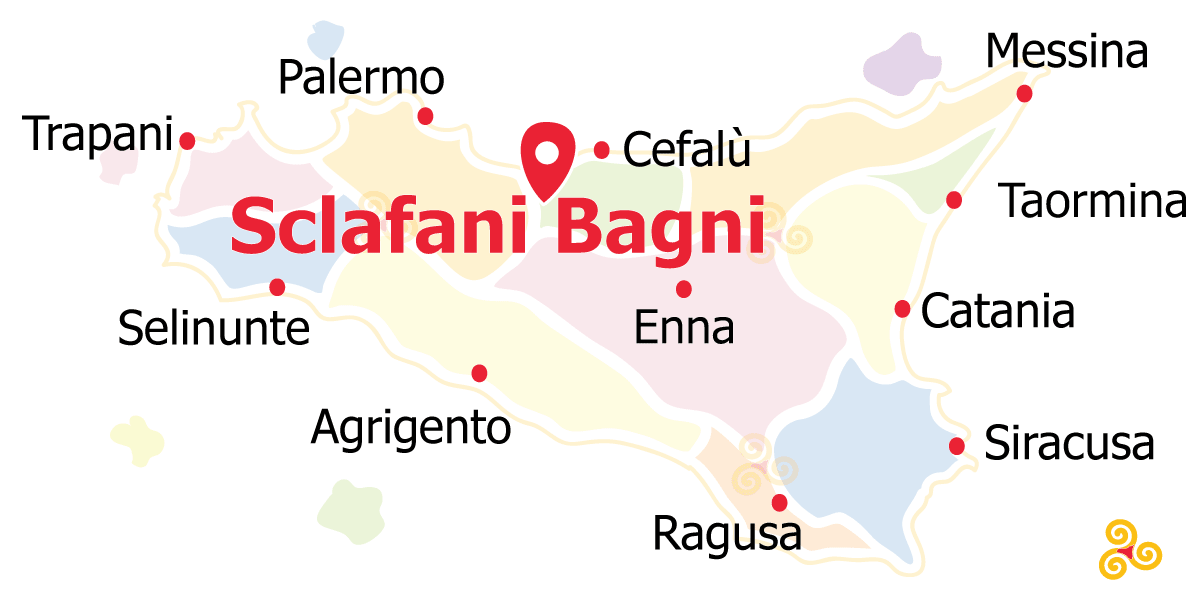 Area: Cefalù and Madonie
Sclafani Bagni is a small village suspended on the rocks, surrounded by nature and rich in architectural treasures.
Its origins date back to the 4th century BC, although the first written historical reference dates back to 938. In this area, from the Norman era only small rural agglomerations existed in the Aragonese one, and the county of Sclafani was founded only in the first half of the 14th century at the behest of Matteo Sclafani.
Sclafani Bagni is known for its thermal baths, the ancient establishment is now abandoned, but still exists still a natural hot water spring.
There are numerous typical and agri-food products to taste in Sclafani Bagni: selections of cheeses, wines, cured meats and excellent sausage.
Things to do
Tour, Experience, Tastings,...
---
What to eat
Typical food, local wines and drinks, traditional dish to taste in Sclafani Bagni
You can obviously taste all the typical products of Sicilian cuisine, the most well-known ones, such as cannoli, Sicilian cassata, arancini, etc. But there are some specialties typical of this area that are more difficult to find in other areas of Sicily.
Where to stay
Best Offers of Vacation Rental, hotel, B&B where to sleep in Sclafani Bagni
---
Nearby Places
---
Below you will find a list of the most beautiful places to visit in the surroundings of Sclafani Bagni. The places are located at a maximum distance of about an half hour by car. Good fun!