Bompietro
---
Things to do, attractions, interesting facts
---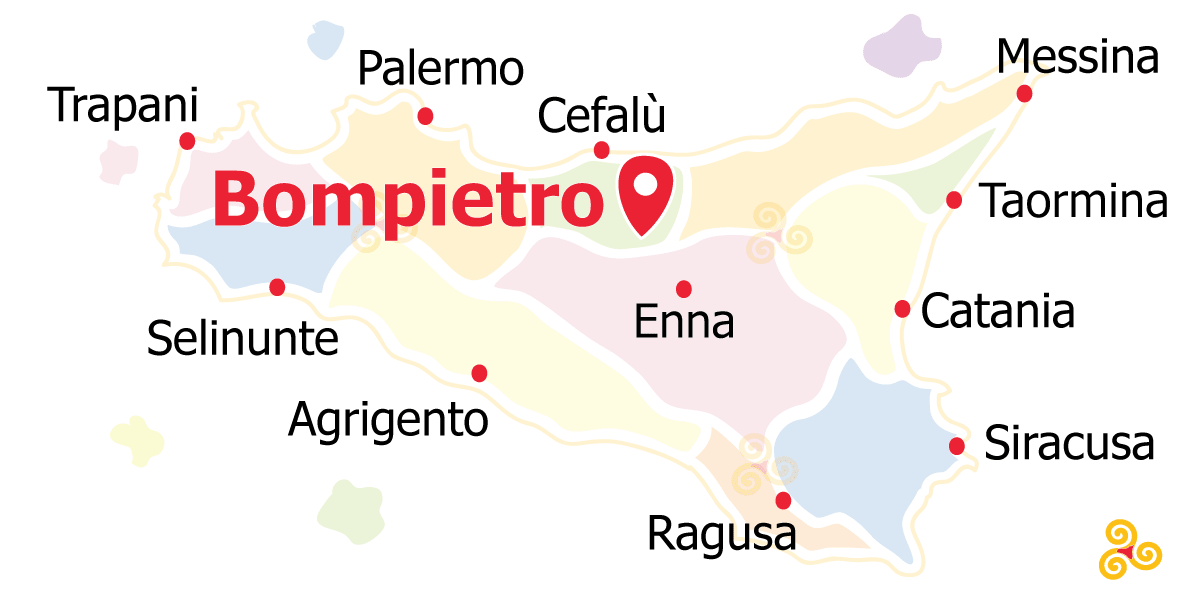 Area: Cefalù and Madonie
Bompietro is a small village in the south-eastern Madonie.
The current town was founded by the Spanish Ferrandina family, to whom the territory of Bompietro was donated. The Ferrandinas gave the lands to the farmers so that they could reclaim them. Thus it was that around 1500 the farmers began to build the first houses on the land they worked and of which they had become owners. Thus the hamlets that make up the Municipality arose and each of them bears the name of the first family who lived there.
Today the healthiness of these places and the uncontaminated nature make Bompietro a suggestive destination in the Madonie Park.
Things to do
Tour, Experience, Tastings,...
---
What to eat
Typical food, local wines and drinks, traditional dish to taste in Bompietro
You can obviously taste all the typical products of Sicilian cuisine, the most well-known ones, such as cannoli, Sicilian cassata, arancini, etc. But there are some specialties typical of this area that are more difficult to find in other areas of Sicily.
Where to stay
Best Offers of Vacation Rental, hotel, B&B where to sleep in Bompietro
---
Nearby Places
---
Below you will find a list of the most beautiful places to visit in the surroundings of Bompietro. The places are located at a maximum distance of about an half hour by car. Good fun!