Campofelice di Roccella
---
Things to do, attractions, interesting facts
---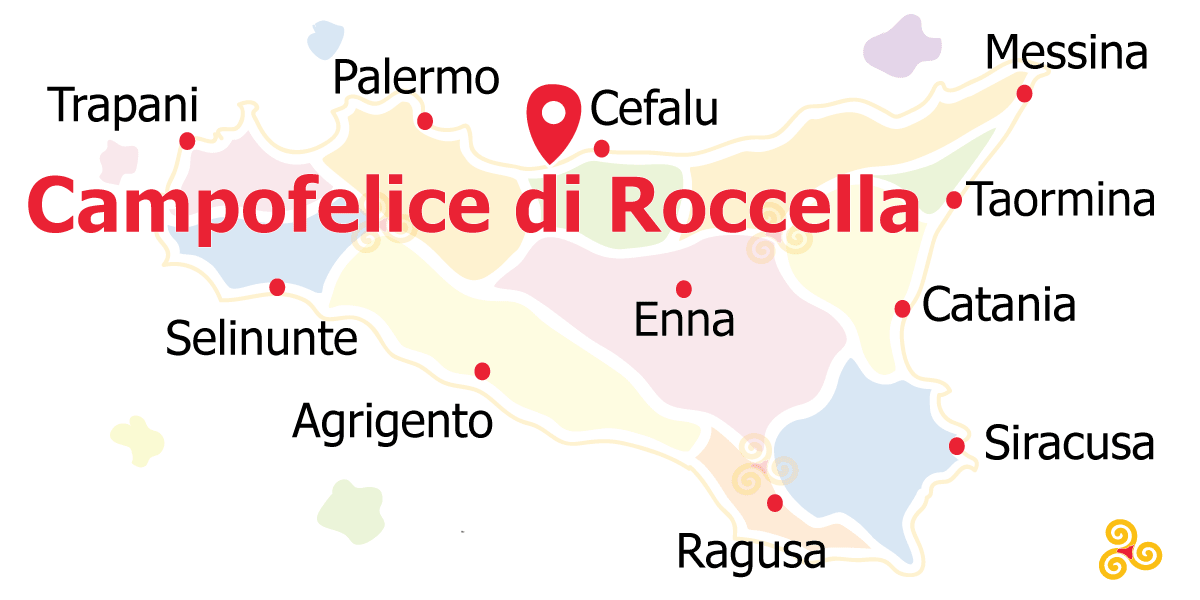 Area: Cefalù and Madonie
Campofelice di Roccella is a seaside town that stands on a terrace overlooking the Tyrrhenian Sea.
Roccella boasts an ancient history: its territory was inhabited in Greek and Roman times; the ruins of an ancient Arab fort bear witness to the garrison and control role played by the town at that time. The current town dates back to 1699 and was founded by Prince Don Gaspare La Grutta who obtained the licentia populandi from the King of Spain Charles II.
Today Campofelice di Roccella is renowned for its splendid and large beaches that have made it a sought-after summer destination.
Things to do
Tour, Experience, Tastings,...
---
Traditional Festivals, Events, Live Show,... Campofelice di Roccella
---
What to eat
Typical food, local wines and drinks, traditional dish to taste in Campofelice di Roccella
You can obviously taste all the typical products of Sicilian cuisine, the most well-known ones, such as cannoli, Sicilian cassata, arancini, etc. But there are some specialties typical of this area that are more difficult to find in other areas of Sicily.
Where to stay
Best Offers of Vacation Rental, hotel, B&B where to sleep in Campofelice di Roccella
---
Nearby Places
---
Below you will find a list of the most beautiful places to visit in the surroundings of Campofelice di Roccella. The places are located at a maximum distance of about an half hour by car. Good fun!