Isnello
---
Things to do, attractions, interesting facts
---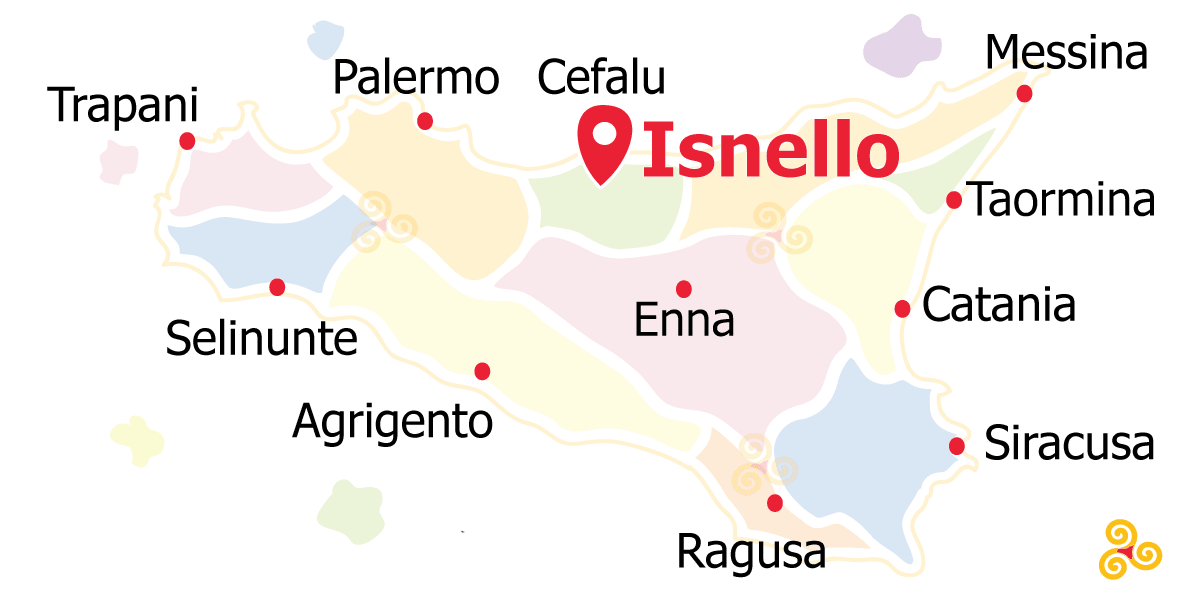 Area: Cefalù and Madonie
Isnello is a suggestive village located on a high cliff, surrounded by oaks, holm oaks and beeches, located in the heart of the Madonie Park.
It is located in a place of great charm: the Isnello stream, which descends from the Madonie , skirts the village to the north and has created a suggestive narrow canyon between the height of the castle and the steep wall of the Montagna Grotta Grande.
Its territory has been inhabited since prehistoric times, as evidenced by the finds found in the numerous local caves. It was then under the dominion of the Punics, who called it Hassinor, of the Byzantines, who built the castle on top of a limestone ridge, and then of the Arabs who called it Menzil Al Hamar. In the Middle Ages the families of Abbate, Filangeri, Ventimiglia, Santacolomba and Licata, Princes of Baucina, succeeded one another.
The current inhabited center developed in the XIII century, around the ancient castle and is made up of narrow streets and suggestive perched houses that give the village a timeless atmosphere.
Things to do
Tour, Experience, Tastings,...
---
Traditional Festivals, Events, Live Show,... Isnello
---
What to eat
Typical food, local wines and drinks, traditional dish to taste in Isnello
You can obviously taste all the typical products of Sicilian cuisine, the most well-known ones, such as cannoli, Sicilian cassata, arancini, etc. But there are some specialties typical of this area that are more difficult to find in other areas of Sicily.
Where to stay
Best Offers of Vacation Rental, hotel, B&B where to sleep in Isnello
---
Nearby Places
---
Below you will find a list of the most beautiful places to visit in the surroundings of Isnello. The places are located at a maximum distance of about an half hour by car. Good fun!