Cerda
---
Things to do, attractions, interesting facts
---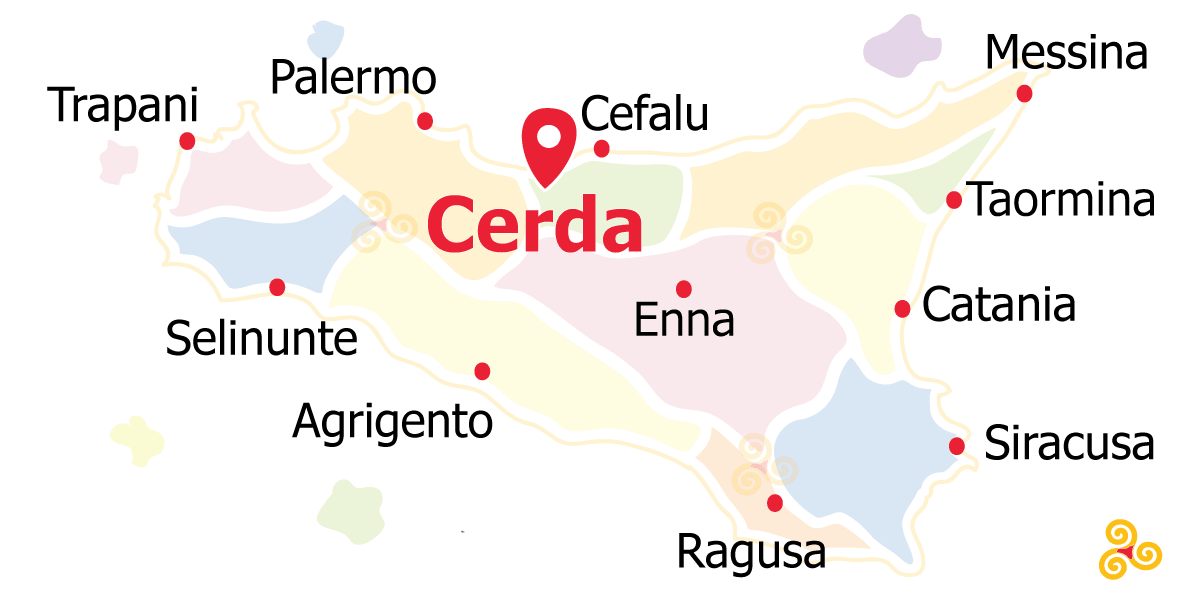 Area: Cefalù and Madonie
Cerda is a small village located in a hilly area between the northern Imera and Torto, which has become famous for its artichoke, a Sicilian excellence.
Thanks to the production of the Cerdese spiny artichoke, the city boasts the nickname of city of the artichoke.
Cerda's origins are Spanish, in fact it owes its birth to the noble de la Cerda family around the middle of the sixteenth century. Throughout its history it has passed from hand to hand to the various lords of the time, who built their own palaces here.
Things to do
Tour, Experience, Tastings,...
---
What to eat
Typical food, local wines and drinks, traditional dish to taste in Cerda
You can obviously taste all the typical products of Sicilian cuisine, the most well-known ones, such as cannoli, Sicilian cassata, arancini, etc. But there are some specialties typical of this area that are more difficult to find in other areas of Sicily.
Where to stay
Best Offers of Vacation Rental, hotel, B&B where to sleep in Cerda
---
Nearby Places
---
Below you will find a list of the most beautiful places to visit in the surroundings of Cerda. The places are located at a maximum distance of about an half hour by car. Good fun!