Gratteri
---
Things to do, attractions, interesting facts
---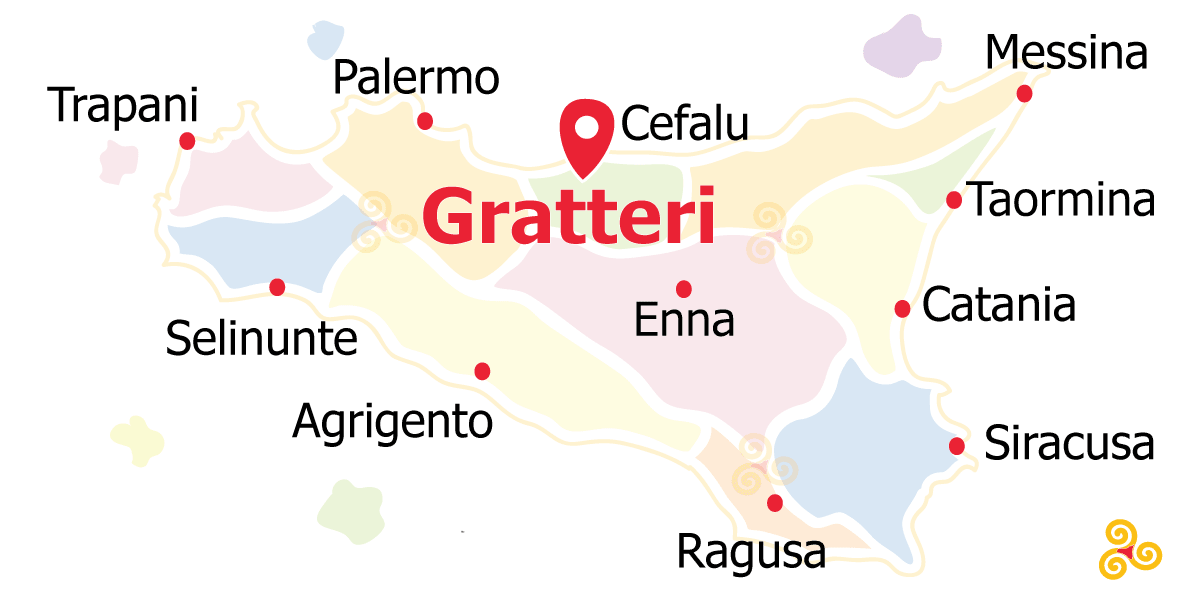 Area: Cefalù and Madonie
Gratteri is one of the most evocative and mysterious medieval villages in Sicily.
Located on the first slopes of the Madonie and dominated by the Pizzo di Pilo massif, Gratteri is known as the terrace on the Tyrrhenian Sea: its center urban center, arranged like an amphitheater, enjoys a wonderful panorama that ranges, between valleys, fields and pastures up to the sea.
It is a land of ancient origins, rich in scenic beauty and monumental: it was inhabited since the Bronze Age and the Normans built numerous churches between the 11th and 12th centuries.
Gratteri has been defined as the most mysterious village of the Madonie: ancient stories and legends give charm to every place.
Its territory also attracts sports and nature lovers: panoramically indescribable landscapes, wild nature, suggestive caves, among which the Grotta di Grattara stands out, and uncontaminated air.
Things to do
Tour, Experience, Tastings,...
---
Traditional Festivals, Events, Live Show,... Gratteri
---
What to eat
Typical food, local wines and drinks, traditional dish to taste in Gratteri
You can obviously taste all the typical products of Sicilian cuisine, the most well-known ones, such as cannoli, Sicilian cassata, arancini, etc. But there are some specialties typical of this area that are more difficult to find in other areas of Sicily.
Where to stay
Best Offers of Vacation Rental, hotel, B&B where to sleep in Gratteri
---
Nearby Places
---
Below you will find a list of the most beautiful places to visit in the surroundings of Gratteri. The places are located at a maximum distance of about an half hour by car. Good fun!