Scillato
---
Things to do, attractions, interesting facts
---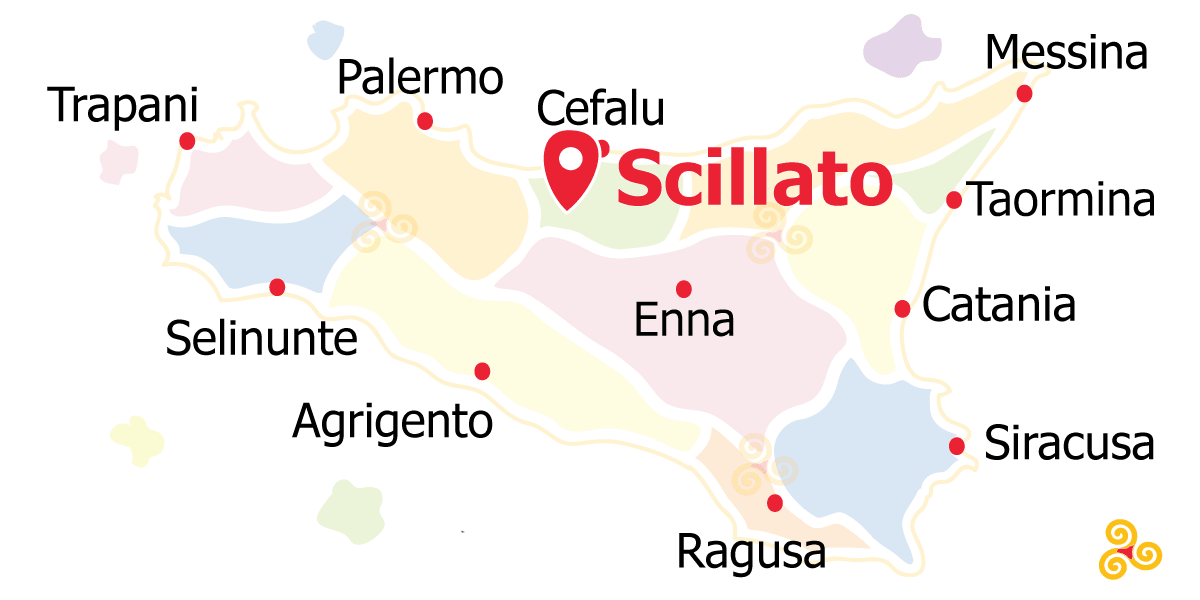 Area: Cefalù and Madonie
Scillato is a small village nestled in the heart of the Madonie, in an area full of springs, at the foot of Monte dei Cervi, Monte Fanusi and Cozzo di Castellazzo.
According to some historians, its origins could date back to a Greek colony Athenians who arrived in Sicily following the destruction of Troy and settled among these hills.
The origins of the current town are linked to the abundance of water in this area which was exploited for the construction of numerous mills, around which he developed the inhabited center.
The suggestive itinerary of the waters and the mills allows today to retrace the history of this village.
Things to do
Tour, Experience, Tastings,...
---
What to eat
Typical food, local wines and drinks, traditional dish to taste in Scillato
You can obviously taste all the typical products of Sicilian cuisine, the most well-known ones, such as cannoli, Sicilian cassata, arancini, etc. But there are some specialties typical of this area that are more difficult to find in other areas of Sicily.
Where to stay
Best Offers of Vacation Rental, hotel, B&B where to sleep in Scillato
---
Nearby Places
---
Below you will find a list of the most beautiful places to visit in the surroundings of Scillato. The places are located at a maximum distance of about an half hour by car. Good fun!