Capaci
---
Things to do, attractions, interesting facts
---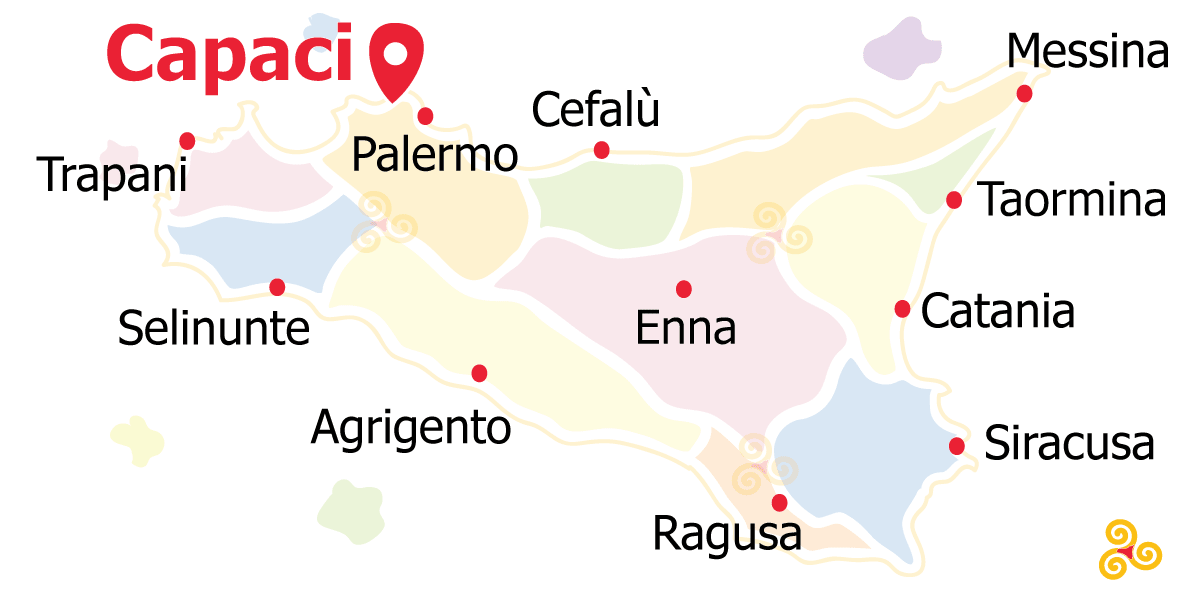 Area: Palermo surroundings
Capaci is a town located a short distance from Palermo, overlooking the Tyrrhenian Sea, and unfortunately known for the massacre of 23 May 1992 where the anti-mafia magistrate Giovanni Falcone, his wife and the agents of his escort were killed.
The history of Capaci is very ancient as evidenced by numerous archaeological finds still to be analyzed and placed chronologically. The first settlement dates back to the year 1000, by the Kalbiti, an Islamic dynasty. The foundation of the current town dates back to 18 March 1517.
Today Capaci boasts a valuable historic center with buildings in Sicilian Baroque style and an important protected marine area.
The main attractions of Capaci are its splendid beach and its seafront full of kiosks and clubs.
Things to do
Tour, Experience, Tastings,...
---
What to eat
Typical food, local wines and drinks, traditional dish to taste in Capaci
You can obviously taste all the typical products of Sicilian cuisine, the most well-known ones, such as cannoli, Sicilian cassata, arancini, etc. But there are some specialties typical of this area that are more difficult to find in other areas of Sicily.
Where to stay
Best Offers of Vacation Rental, hotel, B&B where to sleep in Capaci
---
Nearby Places
---
Below you will find a list of the most beautiful places to visit in the surroundings of Capaci. The places are located at a maximum distance of about an half hour by car. Good fun!