Sciara
---
Things to do, attractions, interesting facts
---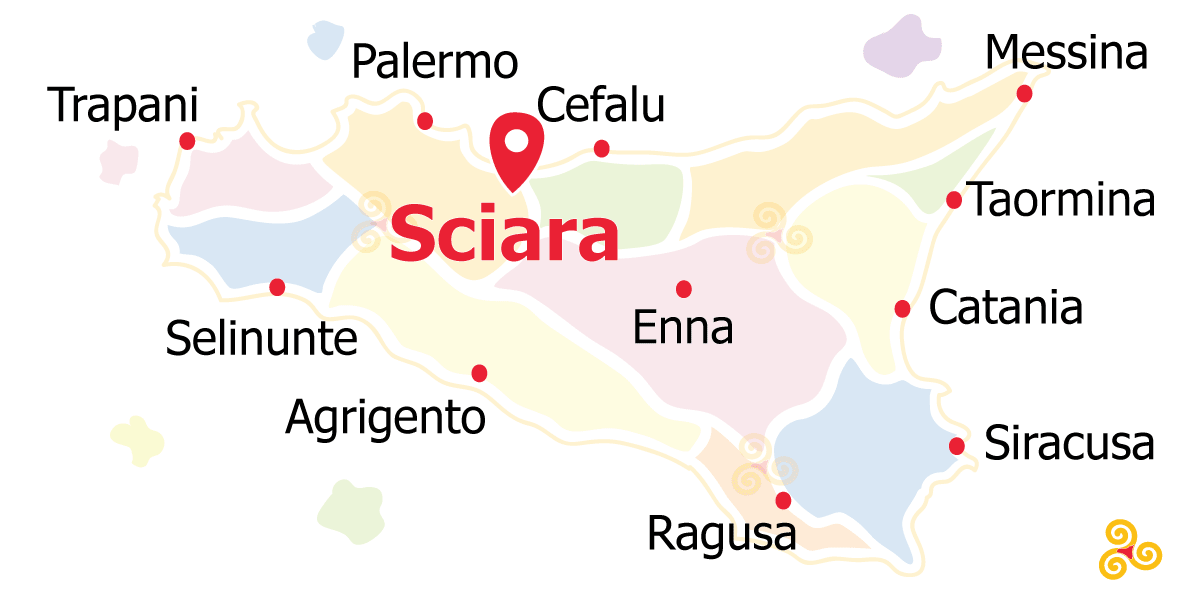 Area: Palermo surroundings
Sciara rises on the slopes of Monte San Calogero in an area rich in history.
The remains found in its territory testify to the presence of man starting from the 5th - 4th century BC. The current town was born on 13 November 1671 at the behest of the King of Spain Charles II who granted the title of Prince of Sciara to the Sicilian aristocrat Filippo Notabartolo Cipolla.
Megalithic walls, Dolmen, necropolis, fortified farmhouses, the castle and the religious buildings are today witnesses of the long and rich history of this village.
The territory of Sciara falls within the Monte San Calogero Nature Reserve, which extends as far as the gulf of Termini Imerese offering landscapes and panoramas of considerable charm .
Things to do
Tour, Experience, Tastings,...
---
What to eat
Typical food, local wines and drinks, traditional dish to taste in Sciara
You can obviously taste all the typical products of Sicilian cuisine, the most well-known ones, such as cannoli, Sicilian cassata, arancini, etc. But there are some specialties typical of this area that are more difficult to find in other areas of Sicily.
Where to stay
Best Offers of Vacation Rental, hotel, B&B where to sleep in Sciara
---
Nearby Places
---
Below you will find a list of the most beautiful places to visit in the surroundings of Sciara. The places are located at a maximum distance of about an half hour by car. Good fun!