Ventimiglia di Sicilia
---
Things to do, attractions, interesting facts
---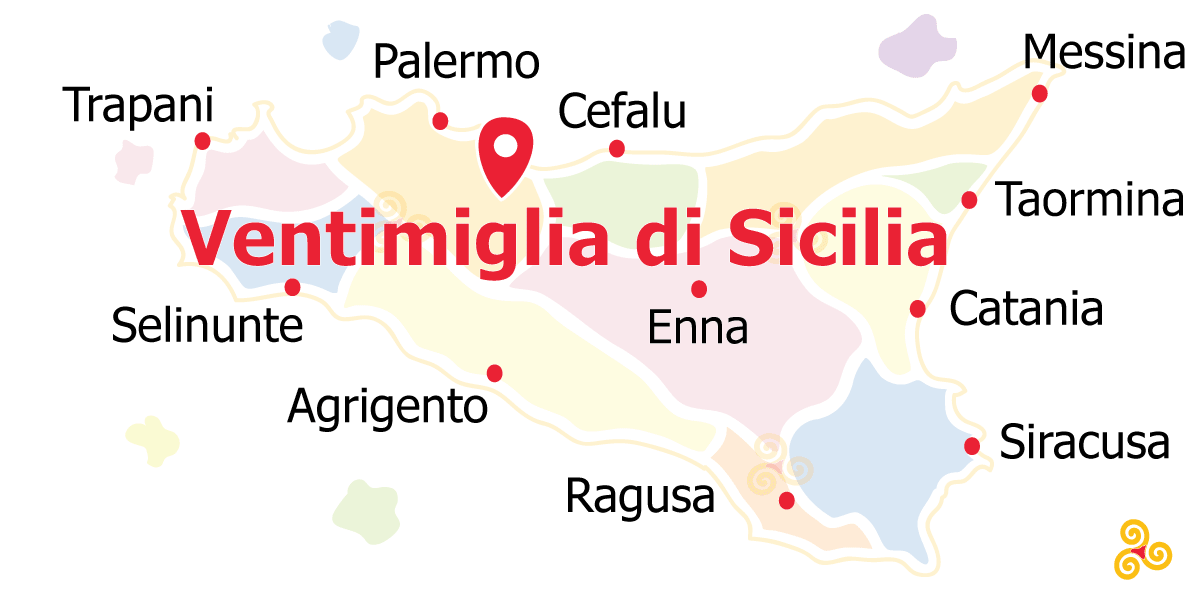 Area: Palermo surroundings
Ventimiglia di Sicilia rises in a hilly area in the Palermo hinterland.
It is believed that the first settlements in these lands date back to the 5th century BC: a residential nucleus has been identified on the slopes of Mount Cane, consisting of a castle and various scattered houses, surrounded by large fortified walls that still extend for a few kilometers around today's Ventimiglia. The current town dates back to 1625 and was founded at the behest of Beatrice Ventimiglia, in honor of which it takes its name.
Today Ventimiglia di Sicilia offers an artistic itinerary of interest thanks to its churches and the valuable works kept in them , and preserves a valuable naturalistic environmental heritage as part of its territory falls within the Pizzo Cane, Pizzo Trigna and Grotta Mazzamuto oriented nature reserve, an ideal place for long excursions in uncontaminated nature.
Things to do
Tour, Experience, Tastings,...
---
What to eat
Typical food, local wines and drinks, traditional dish to taste in Ventimiglia di Sicilia
You can obviously taste all the typical products of Sicilian cuisine, the most well-known ones, such as cannoli, Sicilian cassata, arancini, etc. But there are some specialties typical of this area that are more difficult to find in other areas of Sicily.
Where to stay
Best Offers of Vacation Rental, hotel, B&B where to sleep in Ventimiglia di Sicilia
---
Nearby Places
---
Below you will find a list of the most beautiful places to visit in the surroundings of Ventimiglia di Sicilia. The places are located at a maximum distance of about an half hour by car. Good fun!