Baucina
---
Things to do, attractions, interesting facts
---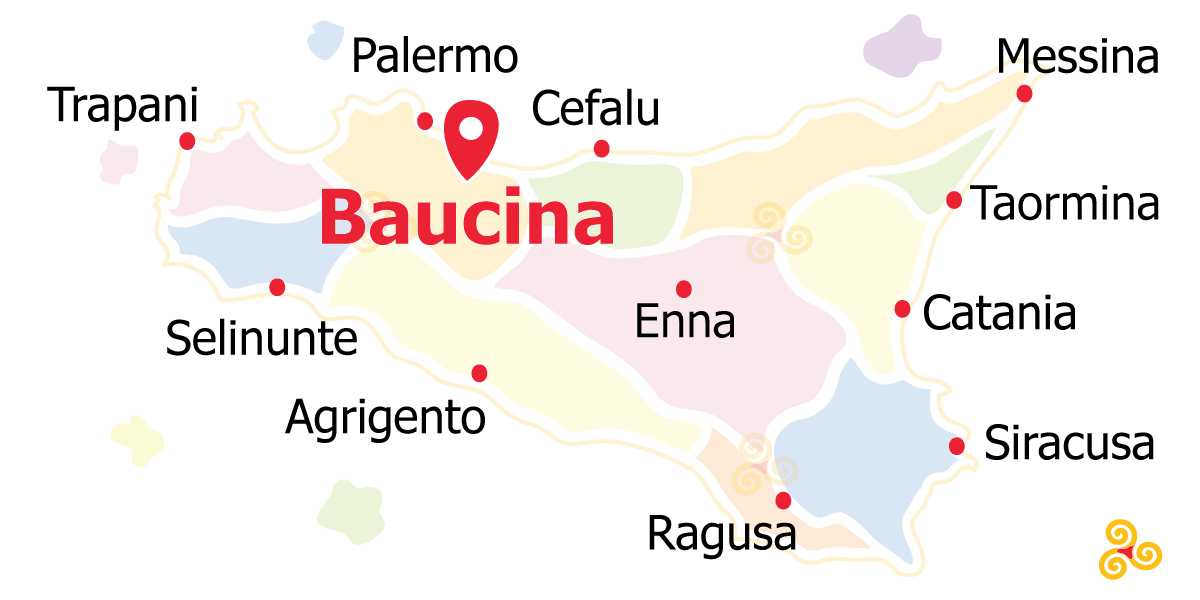 Area: Palermo surroundings
Baucina is a small village that rises in the Palermo hinterland. Its territory is an integral part of the Pizzo Cane, Pizzo Trigna and Grotta Mazzamuto Nature Reserve.
Its history is very ancient as evidenced by the discoveries and archaeological sites located within its territory. The first houses began to arise in the 1500s around a small country church, the current town was founded in 1624 at the behest of Don Mariano Migliaccio Conti who obtained the licentia populandi.
Today Baucina retains the its ancient urban layout with its classic stepped climbs, and inside the buildings of worship, it houses works of particular artistic value.
Things to do
Tour, Experience, Tastings,...
---
What to eat
Typical food, local wines and drinks, traditional dish to taste in Baucina
You can obviously taste all the typical products of Sicilian cuisine, the most well-known ones, such as cannoli, Sicilian cassata, arancini, etc. But there are some specialties typical of this area that are more difficult to find in other areas of Sicily.
Where to stay
Best Offers of Vacation Rental, hotel, B&B where to sleep in Baucina
---
Nearby Places
---
Below you will find a list of the most beautiful places to visit in the surroundings of Baucina. The places are located at a maximum distance of about an half hour by car. Good fun!