Lercara Friddi
---
Things to do, attractions, interesting facts
---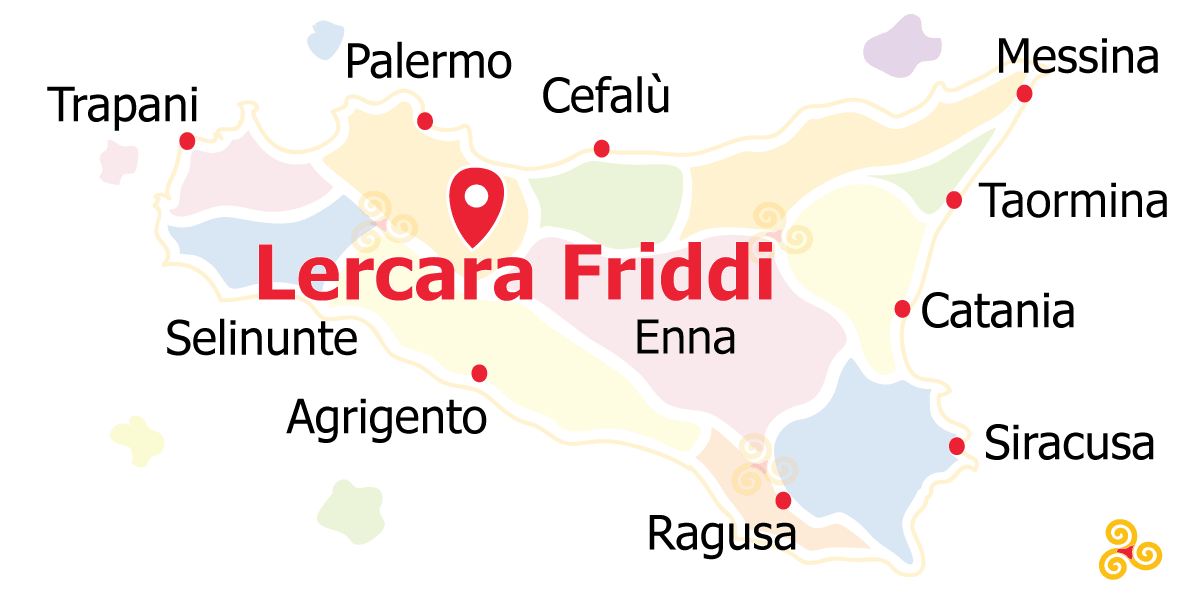 Area: Palermo surroundings
Lercara Friddi is located on the slopes of Colle Madore, where there is a splendid archaeological site that testifies to the presence of the ancient Sicani people in this area.
The foundation of the current town dates back to 1595, the year in which the < em>licentia populandi to Baldassarre Gomez de Amezcua, husband of Francesca Lercaro, the daughter of a wealthy Genoese entrepreneur of Armenian origin who came to Sicily in search of better fortune. In 1828, the discovery of sulfur in this area made Lercara Friddi an important mining center for the extraction and processing of Sicilian sulphur.
Today Lercara Friddi is a town rich in artistic and architectural aspects, it preserves valuable nineteenth-century architecture and an archaeological site of absolute value.
Things to do
Tour, Experience, Tastings,...
---
Traditional Festivals, Events, Live Show,... Lercara Friddi
---
What to eat
Typical food, local wines and drinks, traditional dish to taste in Lercara Friddi
You can obviously taste all the typical products of Sicilian cuisine, the most well-known ones, such as cannoli, Sicilian cassata, arancini, etc. But there are some specialties typical of this area that are more difficult to find in other areas of Sicily.
Where to stay
Best Offers of Vacation Rental, hotel, B&B where to sleep in Lercara Friddi
---
Nearby Places
---
Below you will find a list of the most beautiful places to visit in the surroundings of Lercara Friddi. The places are located at a maximum distance of about an half hour by car. Good fun!