Terrasini
---
Things to do, attractions, interesting facts
Useful information to fully enjoy your visit to Terrasini. Attractions to see, Traditional Festival, events and things to do to have fun, food to taste, which items to buy, which interesting facts to know and where to stay on vacation in Terrasini.
---
Ciccio - CC4.0
Terrasini is a city overlooking a coast of considerable beauty, set in the protected area of ​​the Capo Rama Nature Reserve, and characterized by high rocky cliffs and golden beaches bathed by a limpid and crystalline sea.
The town has a particular urban layout with a checkerboard pattern, characterized by white stone houses lined up along straight roads converging towards the sea.
Along the coast there are several fortress towers from which you can enjoy magnificent views.
The town still retains two souls and two cultures: the seafaring and the peasant one.
Events
---
What to see
---
Attractions to see in Terrasini
Interesting Facts
---
Interesting and fun facts, mythology, legend, folk tales and more to know about Terrasini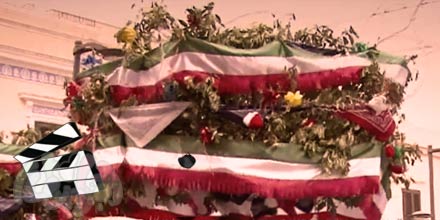 The "Prova di li schietti" is an tradition of Terrasini which sees as protagonists a young man, a girl and an orange tree.
Nearby Places
---
Below you will find a list of the most beautiful places to visit in the surroundings of Terrasini. The places are located at a maximum distance of about an half hour by car. Good fun!