San Cipirello
---
Things to do, attractions, interesting facts
---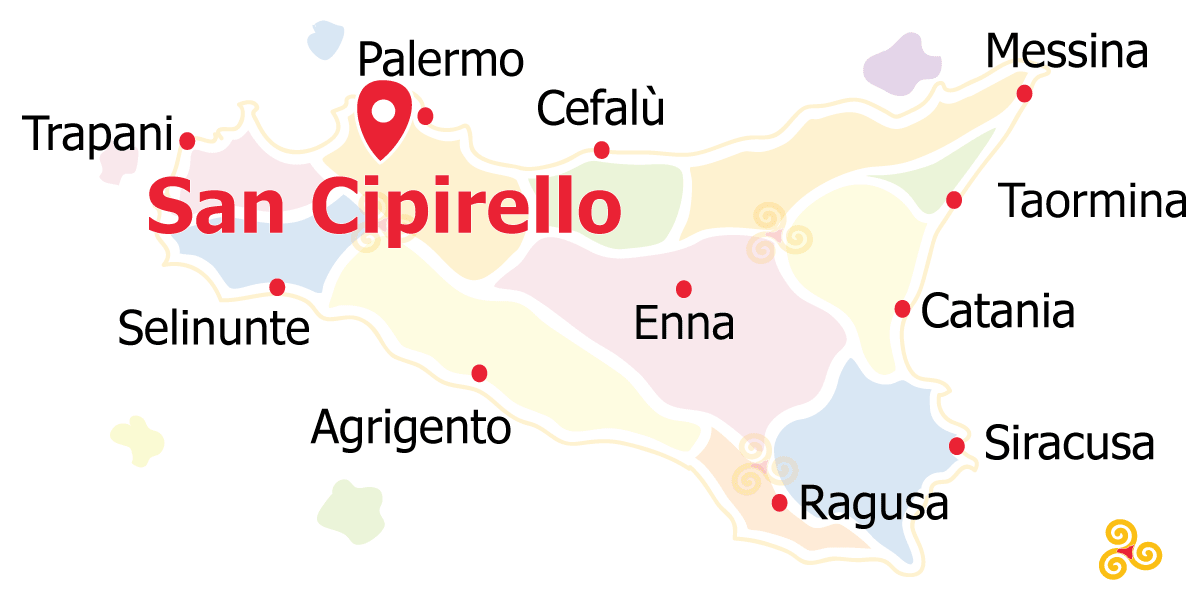 Area: Palermo surroundings
San Cipirello is a small village located at the foot of Mount Jato, in the Palermo hinterland.
Although the area where San Cipirello stands has been inhabited since ancient times, as evidenced by the remains found on Mount Jato, its birth is fairly recent and is linked to that of the nearby village of San Giuseppe Jato. Following heavy rains, on 11 March 1838, a landslide destroyed 2/3 of the town of San Giuseppe Jato, without however causing any casualties. Many families moved south to the Sancipirrello district, which later became San Cipirello.
The urban design was carried out following the project of a small ideal city with a square plan with an orderly network of streets and squares dominated by the main church and 4 squares with fountains and four cantos embellished with 4 fountains. Sancipirello still shows the trace of this design today.
Things to do
Tour, Experience, Tastings,...
---
What to eat
Typical food, local wines and drinks, traditional dish to taste in San Cipirello
You can obviously taste all the typical products of Sicilian cuisine, the most well-known ones, such as cannoli, Sicilian cassata, arancini, etc. But there are some specialties typical of this area that are more difficult to find in other areas of Sicily.
Where to stay
Best Offers of Vacation Rental, hotel, B&B where to sleep in San Cipirello
---
Nearby Places
---
Below you will find a list of the most beautiful places to visit in the surroundings of San Cipirello. The places are located at a maximum distance of about an half hour by car. Good fun!