San Pietro Clarenza
---
Things to do, attractions, interesting facts
---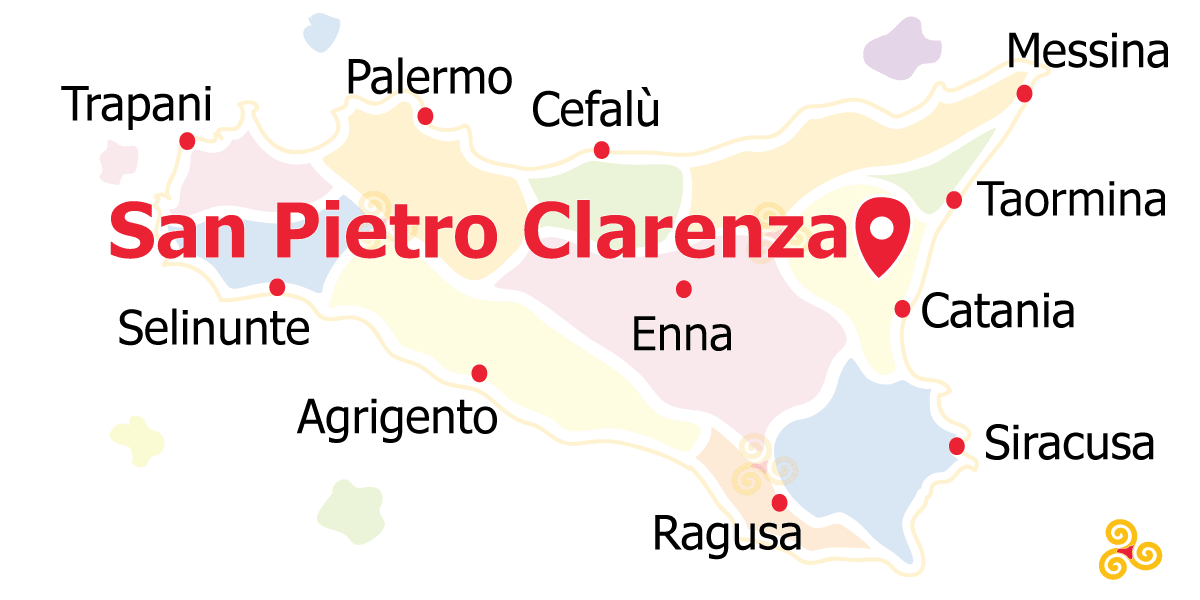 Area: Catania and Etna
San Pietro Clarenza is an Etna village of medieval origins.
Its origins date back to the arrival of the Arabs, during the first centuries of the Middle Ages. The first evidence of the existence of the farmhouse is given by the Latin inscription on the portal of the Church of Santa Caterina, dating back to 1316. It was severely hit by the eruption of 1669, which destroyed the entire neighborhood of Sant'Antonio and the Chiesa Maggiore .
Although little remains of the original inhabited area, the village of San Pietro Clarenza still retains historical places of great interest and is surrounded by fascinating nature.
Things to do
Tour, Experience, Tastings,...
---
What to eat
Typical food, local wines and drinks, traditional dish to taste in San Pietro Clarenza
You can obviously taste all the typical products of Sicilian cuisine, the most well-known ones, such as cannoli, Sicilian cassata, arancini, etc. But there are some specialties typical of this area that are more difficult to find in other areas of Sicily.
Where to stay
Best Offers of Vacation Rental, hotel, B&B where to sleep in San Pietro Clarenza
---
Nearby Places
---
Below you will find a list of the most beautiful places to visit in the surroundings of San Pietro Clarenza. The places are located at a maximum distance of about an half hour by car. Good fun!