Milo
---
Things to do, attractions, interesting facts
---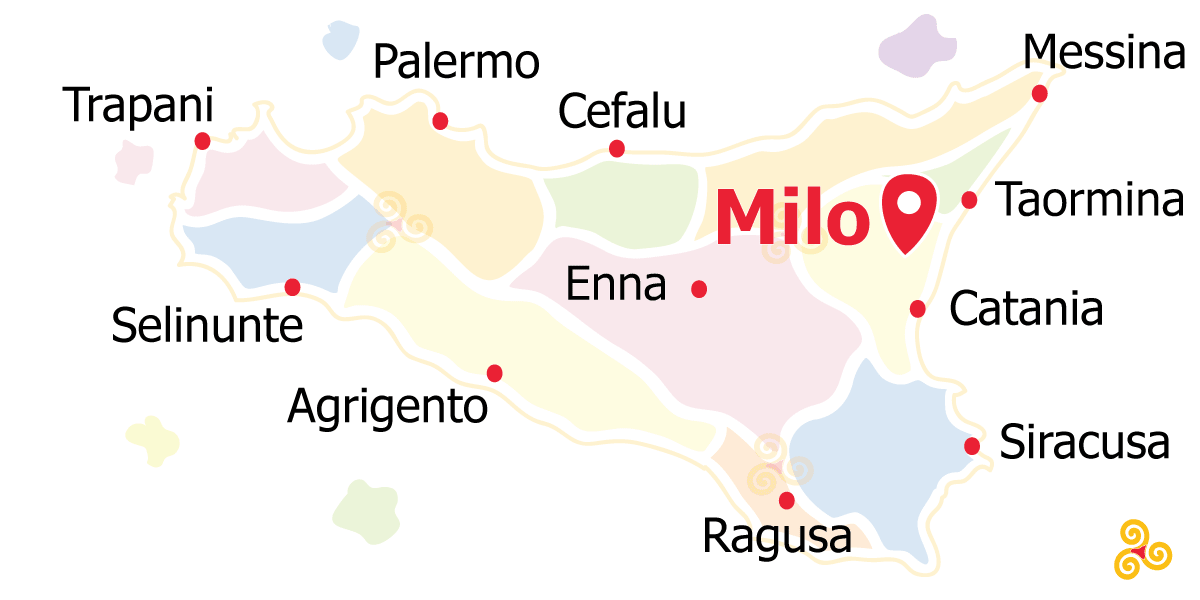 Area: Catania and Etna
Milo is a small village located on the eastern slopes of Etna, at a height of 800m above sea level, and from which you can enjoy a splendid panorama that embraces the entire eastern Sicilian coast.
Its origins date back to 1340 when Duke Giovanni of Aragon had a church dedicated to Sant'Andrea built in the woods of the Milo, to which he assigned a fiefdom and ordered it to be priory of the Church of Catania.
Its history is intimately linked to that of the Etna volcano: between 1950 and 1951 two eruptive vents opened at an altitude of 1800 meters and all the inhabitants were forced to take refuge in nearby centres. Only a year later the town began to repopulate and only in 1955 Milo obtained its autonomy.
Today Milo is a renowned tourist resort much appreciated for the nature that surrounds it, its territory is in fact included in the Etna park, and due to the fact that the climate is cool even during the hot summer days.
Things to do
Tour, Experience, Tastings,...
---
What to eat
Typical food, local wines and drinks, traditional dish to taste in Milo
You can obviously taste all the typical products of Sicilian cuisine, the most well-known ones, such as cannoli, Sicilian cassata, arancini, etc. But there are some specialties typical of this area that are more difficult to find in other areas of Sicily.
Where to stay
Best Offers of Vacation Rental, hotel, B&B where to sleep in Milo
---
Nearby Places
---
Below you will find a list of the most beautiful places to visit in the surroundings of Milo. The places are located at a maximum distance of about an half hour by car. Good fun!