Giarre
---
Things to do, attractions, interesting facts
---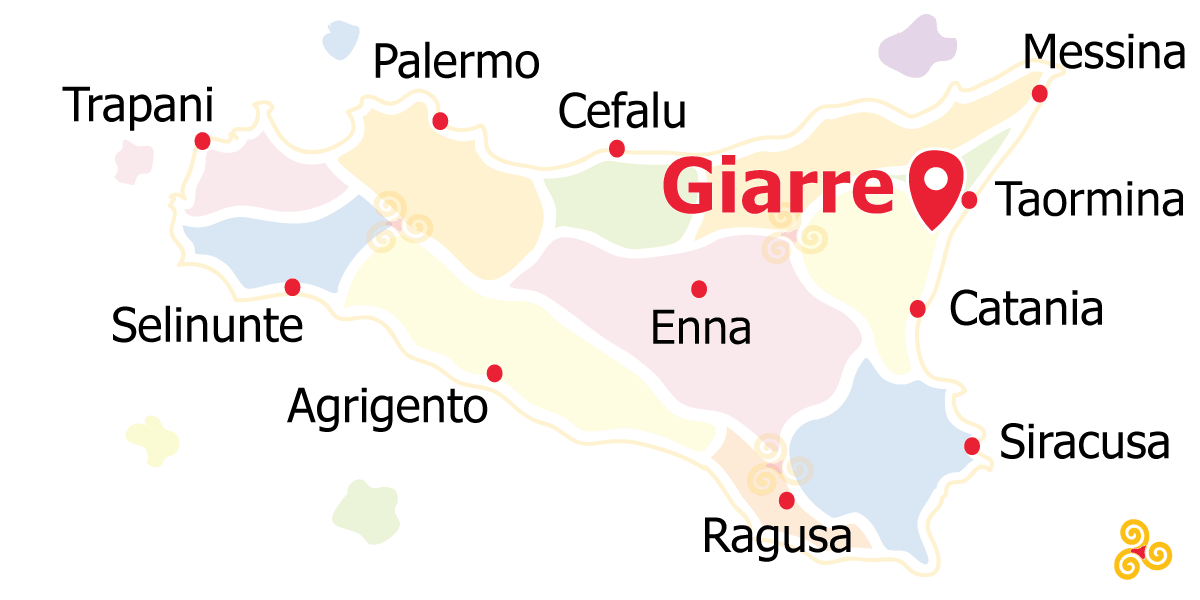 Area: Catania and Etna
Giarre is a city that enjoys a strategic position at the foot of Etna, between Catania and Taormina.
Its origins are very ancient: it is hypothesized that the ancient city of Kallipolis arose in these places, founded by the Chalcidians in the VII century BC and destroyed in 403 BC. by the hand of Dionysius, and that the Greeks subsequently settled, founding the city of Kalkis, and the Romans, with the city of Bidium. The current inhabited center was born in the 16th century as a village in the County of Mascali, from which it obtained autonomy in 1815.
Giarre is today a rich place from an artistic, natural and cultural point of view, thanks to its monuments, numerous museums and the Radicepura botanical park, a center of excellence in world nursery gardening.
Things to do
Tour, Experience, Tastings,...
---
Traditional Festivals, Events, Live Show,... Giarre
---
What to eat
Typical food, local wines and drinks, traditional dish to taste in Giarre
You can obviously taste all the typical products of Sicilian cuisine, the most well-known ones, such as cannoli, Sicilian cassata, arancini, etc. But there are some specialties typical of this area that are more difficult to find in other areas of Sicily.
To view a list of business activity within tourism in GiarreClick here
Where to stay
Corso Italia, 173
Giarre CT
Best Offers of Vacation Rental, hotel, B&B where to sleep in Giarre
---
Nearby Places
---
Below you will find a list of the most beautiful places to visit in the surroundings of Giarre. The places are located at a maximum distance of about an half hour by car. Good fun!