Pedara
---
Things to do, attractions, interesting facts
---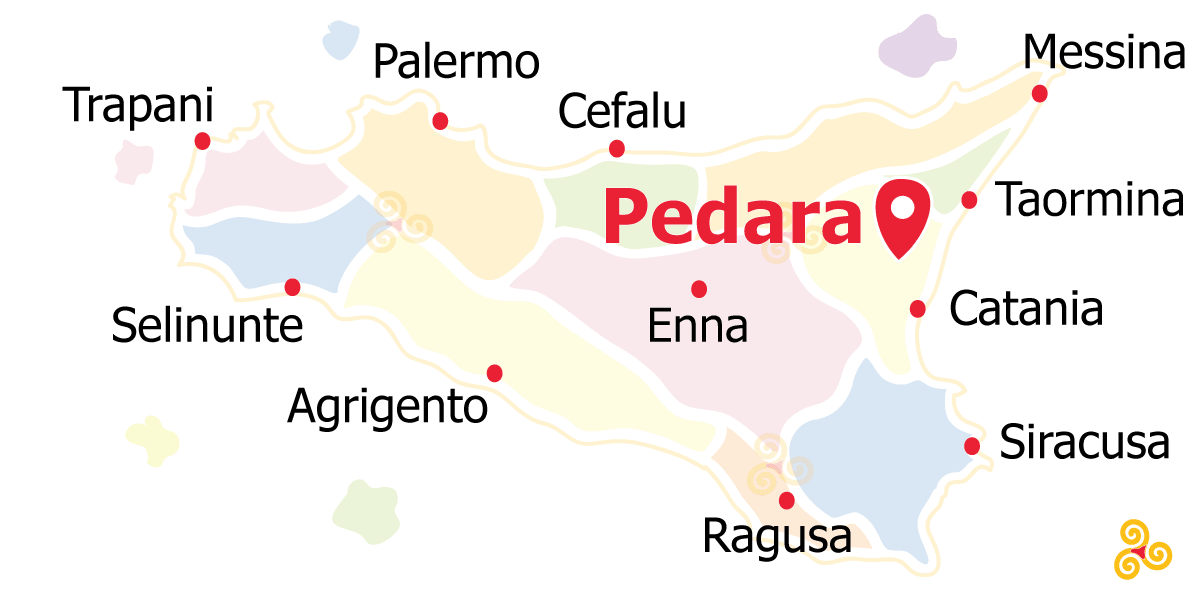 Area: Catania and Etna
Pedara is a small village located on the slopes of the Etna volcano.
Its history is ancient but its ancient origins have been canceled by the many eruptions of Etna. There are various hypotheses elaborated but it is only certain that its origins can be traced back to the Greeks, following some discoveries made on site, and that the ancient inhabited centre, destroyed following the eruption of 1404, was located in a more north of the current one.
Pedara houses important churches and monuments but the peculiarity of this mountain village is Monte Troina which dominates the center of the town and from which you can enjoy a splendid view of Etna and the Etna towns.
Things to do
Tour, Experience, Tastings,...
---
What to eat
Typical food, local wines and drinks, traditional dish to taste in Pedara
You can obviously taste all the typical products of Sicilian cuisine, the most well-known ones, such as cannoli, Sicilian cassata, arancini, etc. But there are some specialties typical of this area that are more difficult to find in other areas of Sicily.
Where to stay
Best Offers of Vacation Rental, hotel, B&B where to sleep in Pedara
---
Nearby Places
---
Below you will find a list of the most beautiful places to visit in the surroundings of Pedara. The places are located at a maximum distance of about an half hour by car. Good fun!