Cerami
---
Things to do, attractions, interesting facts
---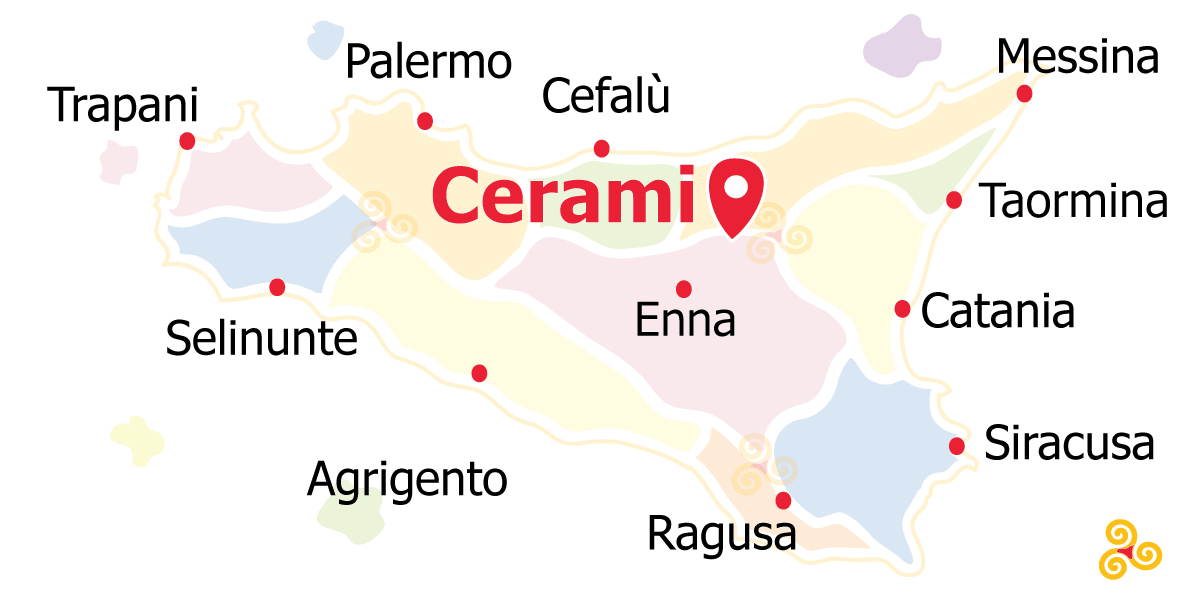 Area: Central Sicily
Cerami is the only town in Enna immersed in the splendid landscape in the Nebrodi Natural Park.
The origins of the village are ancient and, most likely, date back to the time of Greek domination. Archaeological finds discovered thanks to the excavations carried out in via Roma in 1971 place the origins of the village between the 4th and 5th centuries BC. We then have uncertain and fragmentary news of the history of Cerami until the 11th century when the Normans arrived, whose imprint can still be found today in the toponymy. From the lineage of Roger the Norman, the County of Cerami passed to the Lombard family of the Aleramici, then to the Ventimiglia and Rosso. It was then the turn of the Swabians, Angevins, Spaniards and Bourbons.
Cerami retains a historic center full of monuments and religious buildings, but it is also the site of important archaeological remains and an important gateway to the natural beauty of the Nebrodi Park .
Things to do
Tour, Experience, Tastings,...
---
What to eat
Typical food, local wines and drinks, traditional dish to taste in Cerami
You can obviously taste all the typical products of Sicilian cuisine, the most well-known ones, such as cannoli, Sicilian cassata, arancini, etc. But there are some specialties typical of this area that are more difficult to find in other areas of Sicily.
Where to stay
Best Offers of Vacation Rental, hotel, B&B where to sleep in Cerami
---
Nearby Places
---
Below you will find a list of the most beautiful places to visit in the surroundings of Cerami. The places are located at a maximum distance of about an half hour by car. Good fun!