Raddusa
---
Things to do, attractions, interesting facts
---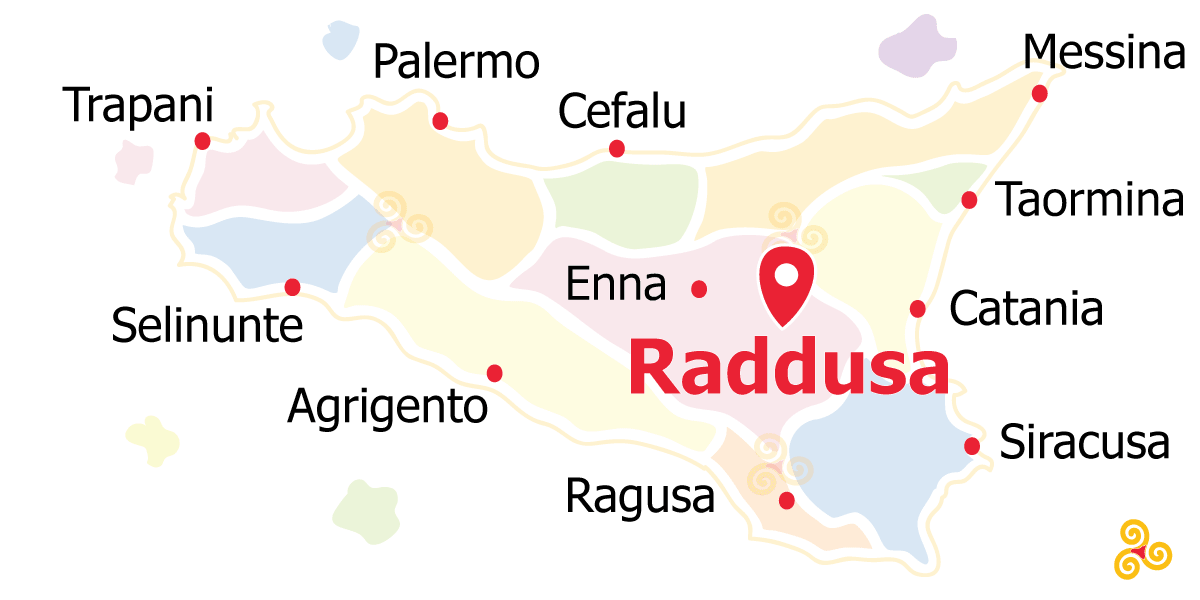 Area: Central Sicily
Raddusa, the city of wheat, stands on the border between the provinces of Enna and Catania, on the slopes of the Erei mountains.
The first historical information about the Raddusa fiefdom dates back to 1300. In 1530 the fiefdom was later annexed to the Paternò house , and in 1810 the Marquis Franceco Maria Paternò, obtained from the King of Sicily, Ferdinand III, the right to found a village of Raddusa where new settlers arrived, coming from all over the Caltagirone. Thanks to its flourishing sulfur industry Raddusa, in a short time, developed economically to the point of claiming administrative autonomy.
Today the village of Raddusa still preserves the rural atmosphere intact which lives on in its museums, in its countryside, in the its neighborhoods and, with its traditions and rites, during the famous Wheat Festival.
Things to do
Tour, Experience, Tastings,...
---
What to eat
Typical food, local wines and drinks, traditional dish to taste in Raddusa
You can obviously taste all the typical products of Sicilian cuisine, the most well-known ones, such as cannoli, Sicilian cassata, arancini, etc. But there are some specialties typical of this area that are more difficult to find in other areas of Sicily.
Where to stay
Best Offers of Vacation Rental, hotel, B&B where to sleep in Raddusa
---
Nearby Places
---
Below you will find a list of the most beautiful places to visit in the surroundings of Raddusa. The places are located at a maximum distance of about an half hour by car. Good fun!