Valguarnera Caropepe
---
Things to do, attractions, interesting facts
---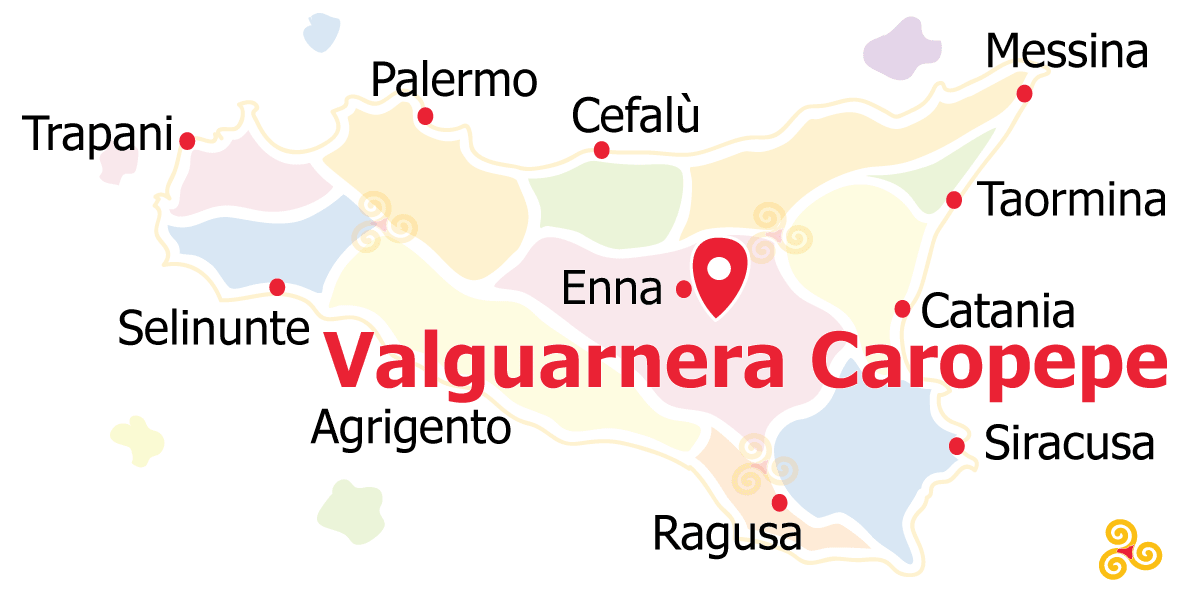 Area: Central Sicily
Valguarnera Caropepe rises on the eastern slope of the Erei, in a magnificent expanse of fields cultivated with wheat, valleys and hills.
The territory that surrounds it has archaeological-historical characteristics of great importance: archaeological evidence and Greco-Roman remains of remarkable value.
The first documented news about Valguarnera Caropepe dates back to 1246, when the then feud of Caropipi stood on the current promontory. Under the Valguarnera, in 1549, the village assumed the dignity of a town.
Things to do
Tour, Experience, Tastings,...
---
What to eat
Typical food, local wines and drinks, traditional dish to taste in Valguarnera Caropepe
You can obviously taste all the typical products of Sicilian cuisine, the most well-known ones, such as cannoli, Sicilian cassata, arancini, etc. But there are some specialties typical of this area that are more difficult to find in other areas of Sicily.
Where to stay
Best Offers of Vacation Rental, hotel, B&B where to sleep in Valguarnera Caropepe
---
Nearby Places
---
Below you will find a list of the most beautiful places to visit in the surroundings of Valguarnera Caropepe . The places are located at a maximum distance of about an half hour by car. Good fun!