Grammichele
---
Things to do, attractions, interesting facts
---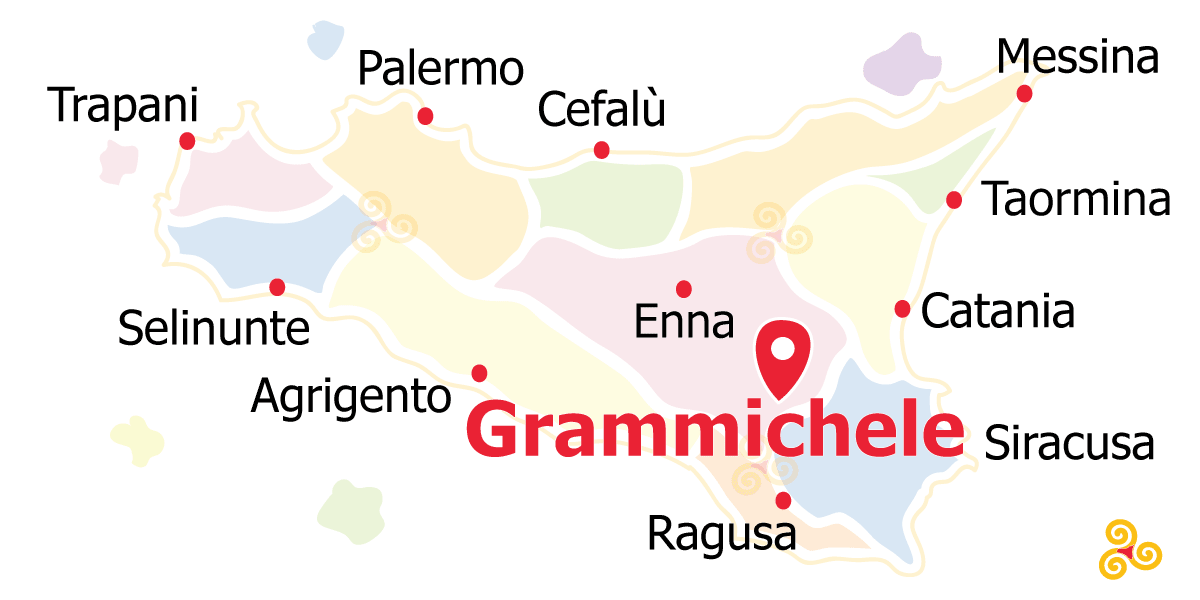 Area: Central Sicily
Grammichele is a charming town whose peculiar characteristic is its urban plan: a perfect hexagon.
In ancient times it was the city of Occhiolà, later destroyed by the earthquake of 1693, and boasted a strategic position on the hill of Terravecchia dominating the entire valley that extends from Etna to Caltagirone. After the earthquake, it was rebuilt at the behest of Prince Carlo Maria Carafa Branciforti. The attention in the reconstruction project was not simply focused on the urban plan but endowed the city with beautiful monuments that still adorn the main square today.
The typical product of Grammichele's gastronomic tradition is the sausage.
Things to do
Tour, Experience, Tastings,...
---
What to eat
Typical food, local wines and drinks, traditional dish to taste in Grammichele
You can obviously taste all the typical products of Sicilian cuisine, the most well-known ones, such as cannoli, Sicilian cassata, arancini, etc. But there are some specialties typical of this area that are more difficult to find in other areas of Sicily.
Where to stay
Best Offers of Vacation Rental, hotel, B&B where to sleep in Grammichele
---
Nearby Places
---
Below you will find a list of the most beautiful places to visit in the surroundings of Grammichele. The places are located at a maximum distance of about an half hour by car. Good fun!