Sperlinga
---
Things to do, attractions, interesting facts
---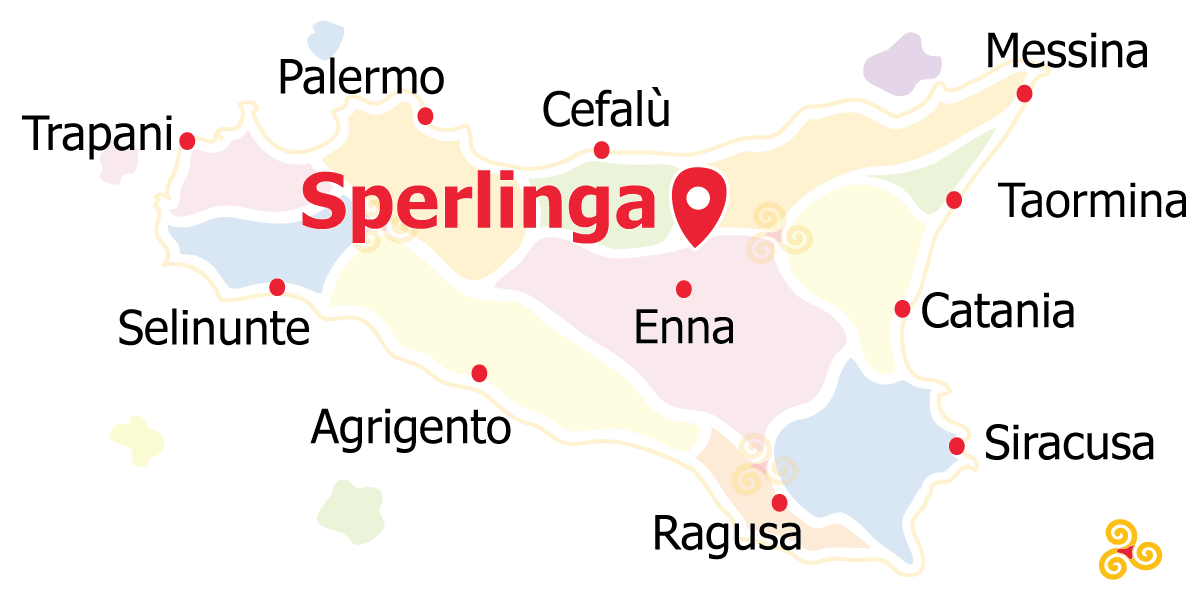 Area: Central Sicily
Sperlinga is a small village located between Nebrodi and Madonie Mountains, in the heart of Sicily.
Sperlinga is famous for its splendid castle carved into the rock. The rock castle of Sperlinga was built in remote times by indigenous populations by excavating a huge limestone monolith.
The rock village has developed around the castle, characterized by a multitude of cave dwellings dating back to prehistoric times and inhabited until the middle of the last century.
Sperlinga is also much appreciated for its rare natural beauties, for its climatic position and for the genuineness of its agricultural products.
Things to do
Tour, Experience, Tastings,...
---
Traditional Festivals, Events, Live Show,... Sperlinga
---
What to eat
Typical food, local wines and drinks, traditional dish to taste in Sperlinga
You can obviously taste all the typical products of Sicilian cuisine, the most well-known ones, such as cannoli, Sicilian cassata, arancini, etc. But there are some specialties typical of this area that are more difficult to find in other areas of Sicily.
Interesting Facts
Interesting and fun facts, mythology, legend, folk tales and more to know about Sperlinga
Where to stay
Best Offers of Vacation Rental, hotel, B&B where to sleep in Sperlinga
---
Nearby Places
---
Below you will find a list of the most beautiful places to visit in the surroundings of Sperlinga. The places are located at a maximum distance of about an half hour by car. Good fun!