San Cataldo
---
Things to do, attractions, interesting facts
---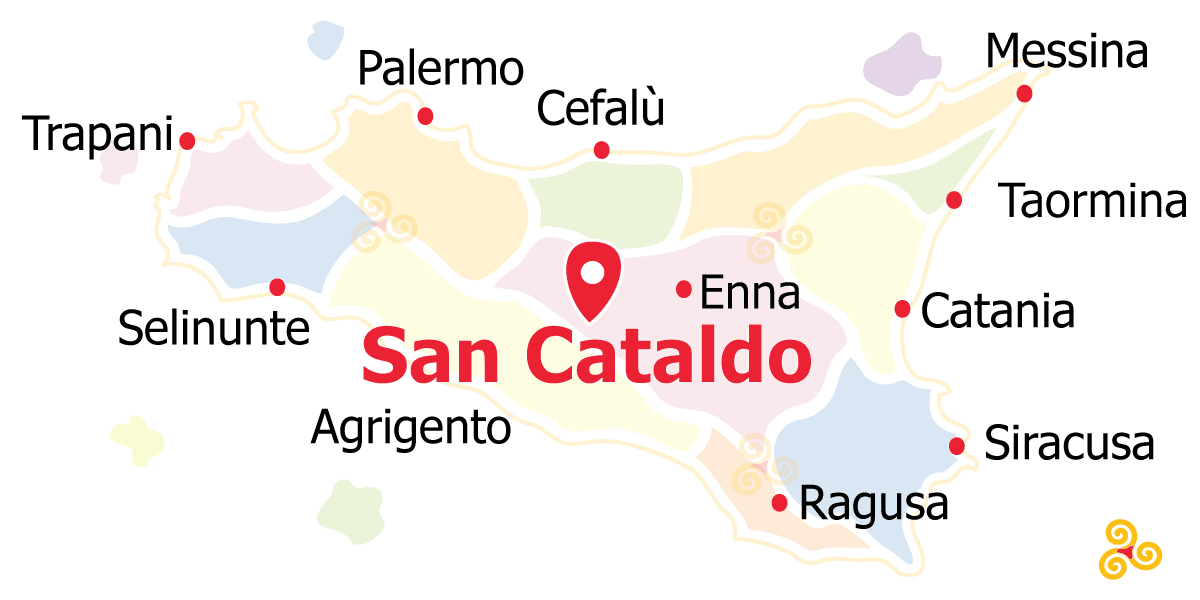 Area: Central Sicily
San Cataldo rises in an inland hilly area of ​​Sicily.
The city boasts a very ancient history, already populated in prehistoric times and subsequently governed by the various peoples who settled in Sicily. The current town, called Casale di Calironi, was founded in the thirteenth century, then became San Cataldo in 1607 at the behest of Baron Nicolò Galletti.
Today San Cataldo is a modern city but still retains cultural evidence of its history through some buildings of worship, such as the mother church and several stately buildings in the historic center.
Among the typical products of the city, the Ciambella di San Cataldo stands out, a large dry biscuit with an elongated shape. The production of honey, oil, cured meats and wine is of great value.
Things to do
Tour, Experience, Tastings,...
---
Traditional Festivals, Events, Live Show,... San Cataldo
---
What to eat
Typical food, local wines and drinks, traditional dish to taste in San Cataldo
You can obviously taste all the typical products of Sicilian cuisine, the most well-known ones, such as cannoli, Sicilian cassata, arancini, etc. But there are some specialties typical of this area that are more difficult to find in other areas of Sicily.
Interesting Facts
Interesting and fun facts, mythology, legend, folk tales and more to know about San Cataldo
Where to stay
Best Offers of Vacation Rental, hotel, B&B where to sleep in San Cataldo
---
Nearby Places
---
Below you will find a list of the most beautiful places to visit in the surroundings of San Cataldo. The places are located at a maximum distance of about an half hour by car. Good fun!