Calascibetta
---
Things to do, attractions, interesting facts
---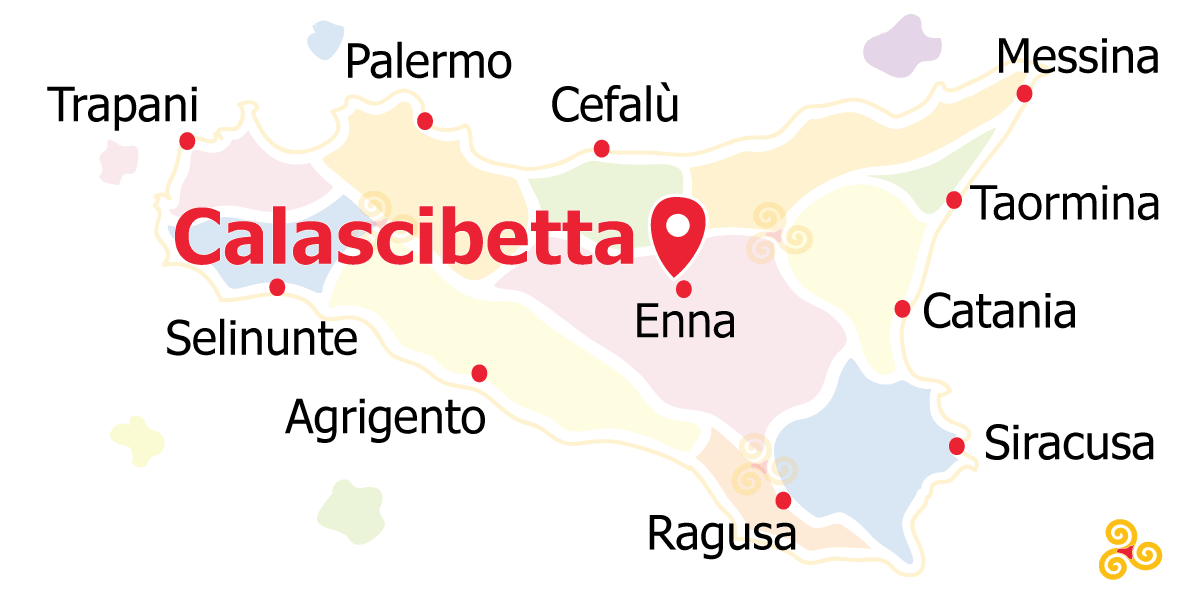 Area: Central Sicily
Calascibetta, located above the Erei Mountains, in an inland hilly area, is a village characterized by great architectural and landscape richness.
Born as a Muslim military camp on the fortress in front of Henna, which later became a state-owned city, it experienced a period of great splendor because it was favored and preferred by the Aragonese kings.
Its historic center is rich in architectural beauties, its countryside hides archaeological sites of extraordinary importance.
Calascibetta boasts a great food and wine tradition: the cheeses are excellent, including hard ricotta, pecorino, cold cuts. Among the typical dishes, wild rabbit with capers and olives, chicken alla nissena and muffolette pizzas with onions and anchovies stand out. Desserts include buccellati, mostarda di mosto, mostaccioli, hazelnut and almond nougat and almond paste.
Things to do
Tour, Experience, Tastings,...
---
Traditional Festivals, Events, Live Show,... Calascibetta
---
What to eat
Typical food, local wines and drinks, traditional dish to taste in Calascibetta
You can obviously taste all the typical products of Sicilian cuisine, the most well-known ones, such as cannoli, Sicilian cassata, arancini, etc. But there are some specialties typical of this area that are more difficult to find in other areas of Sicily.
Interesting Facts
Interesting and fun facts, mythology, legend, folk tales and more to know about Calascibetta
Where to stay
Best Offers of Vacation Rental, hotel, B&B where to sleep in Calascibetta
---
Nearby Places
---
Below you will find a list of the most beautiful places to visit in the surroundings of Calascibetta. The places are located at a maximum distance of about an half hour by car. Good fun!