Villalba
---
Things to do, attractions, interesting facts
---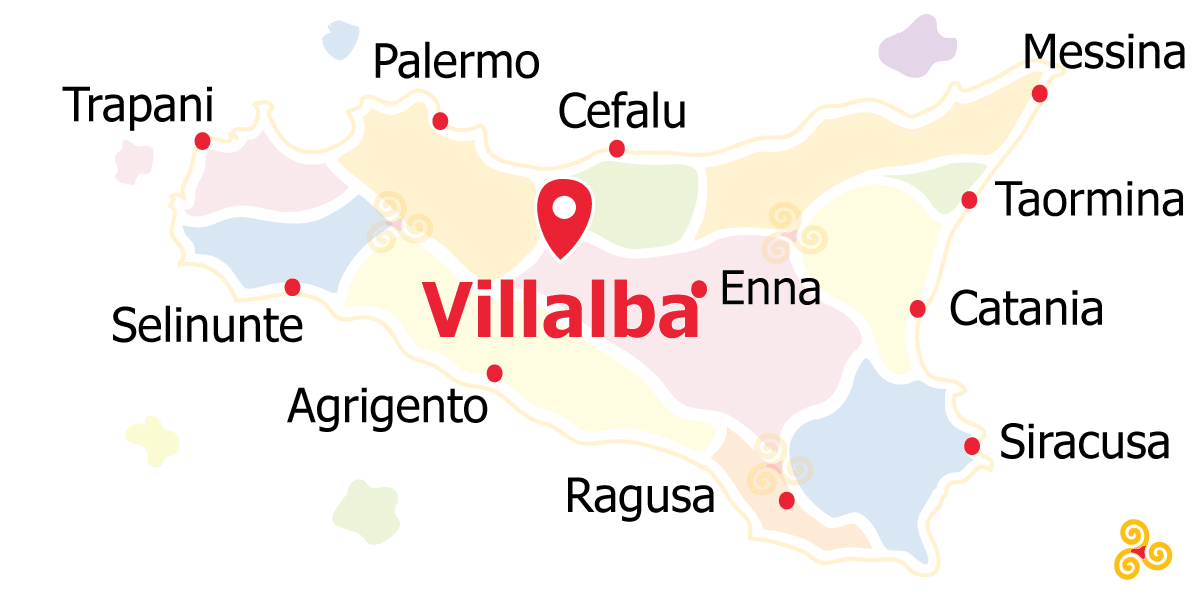 Area: Central Sicily
Villalba is a small agricultural village in the Sicilian hinterland.
It was founded in the 18th century by Don Nicolò Palmeri Calatafo who gave it the name of Villaba in honor of his noble Spanish ancestors Sanchez de Villalba. The town developed at the foot of an Arab-era farmhouse, now known as La Robba, from which the baron controlled the work of the laborers.
Villalba played an important role in the revolutionary uprisings of 1820, it hosted Giuseppe Garibaldi in 1862 and the writer Michele Palmeri spent a few years of his life.
Villalba retains some religious buildings of interest and, on the edge of the town, numerous votive chapels and a sanctuary, a destination for pilgrimages and processions.
Things to do
Tour, Experience, Tastings,...
---
What to eat
Typical food, local wines and drinks, traditional dish to taste in Villalba
You can obviously taste all the typical products of Sicilian cuisine, the most well-known ones, such as cannoli, Sicilian cassata, arancini, etc. But there are some specialties typical of this area that are more difficult to find in other areas of Sicily.
Where to stay
Best Offers of Vacation Rental, hotel, B&B where to sleep in Villalba
---
Nearby Places
---
Below you will find a list of the most beautiful places to visit in the surroundings of Villalba. The places are located at a maximum distance of about an half hour by car. Good fun!