Centuripe
---
Things to do, attractions, interesting facts
Useful information to fully enjoy your visit to Centuripe. Attractions to see, Traditional Festival, events and things to do to have fun, food to taste, which items to buy, which interesting facts to know and where to stay on vacation in Centuripe.
---
Clemensfranz - CC2.5
Centuripe is a picturesque village which, with its characteristic shape of swallow with spread wings, is nestled on the top of a hill, is dominated by the Etna volcano and sweeps between the Salso, Dittaino and Simeto valleys and the mountain ranges of the Erei and Nebrodi. Due to its panoramic position it was defined by Giuseppe Garibaldi as the "Balcony of Sicily".
Centuripe was founded by the Sicilians in the 8th century BC. and subsequently followed by Greeks, Romans, Swabians and Angevins. It was first destroyed in 1232 by the hand of Frederick II of Swabia, then by King Charles I of Anjou. In 1548 it returned to its ancient splendor at the hands of the count of Adernò, Francesco Moncada, who rebuilt the village.
Centuripe boasts an enviable archaeological heritage from the Roman age, the second richest in Eastern Sicily after Taormina.
Centuripe preserves still the traditional and suggestive sixteenth-century urban layout: its historic center is rich in monuments of considerable value, its territory tells its ancient history.
The craftsmanship that makes the village of Centuripe famous in the world is the reproduction of ancient works, works that maintain the fidelity of reproduction but that preserve the originality of a unique work of art. These are products requested by numerous national and international museums or as suovenir.
Events
---
What to see
---
Attractions to see in Centuripe
Interesting Facts
---
Interesting and fun facts, mythology, legend, folk tales and more to know about Centuripe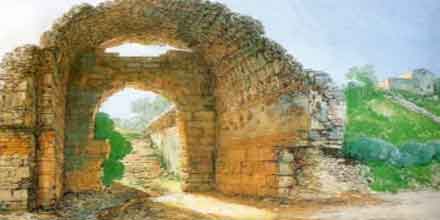 Voyage pittoresque des Isles de Sicile, de Malte et de Lipari is the most important work dedicated to these regions in the eighteenth century.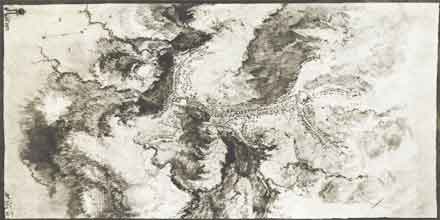 Jean Pierre Laurent Hoüel, French painter, architect, engraver and traveler of the 18th century is the author of the first archaeological map of Centuripe.
Nearby Places
---
Below you will find a list of the most beautiful places to visit in the surroundings of Centuripe. The places are located at a maximum distance of about an half hour by car. Good fun!