Regalbuto
---
Things to do, attractions, interesting facts
Useful information to fully enjoy your visit to Regalbuto. Attractions to see, Traditional Festival, events and things to do to have fun, food to taste, which items to buy, which interesting facts to know and where to stay on vacation in Regalbuto.
---
Azotoliquido - CC3.0
Regalbuto is a small village that stands on a hill from which you can enjoy one of the most suggestive views of the great volcano Etna.
Regalbuto has an ancient history, it already appears in the writings of Pliny, and around the year 1000 it was inhabited by only Saracens. Traces of its historical past live on in the ancient Saracen quarter.
Over the decades the Muslims moved away and in their place came the Christians who built the church of Santa Maria dell'Auxilio, still today the symbol of the city.
Regalbuto is surrounded by a boundless plain where an incredible silence accompanies a quiet and delicate nature.
Events
---
What to see
---
Attractions to see in Regalbuto
Interesting Facts
---
Interesting and fun facts, mythology, legend, folk tales and more to know about Regalbuto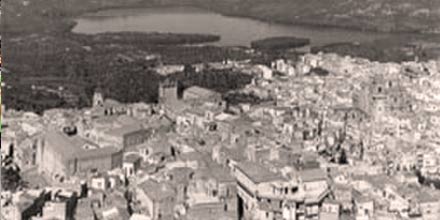 The name "Regalbuto" bears witness to the ancient history of this village and the role it assumed during the Saracen rule.
Nearby Places
---
Below you will find a list of the most beautiful places to visit in the surroundings of Regalbuto. The places are located at a maximum distance of about an half hour by car. Good fun!