Villarosa
---
Things to do, attractions, interesting facts
---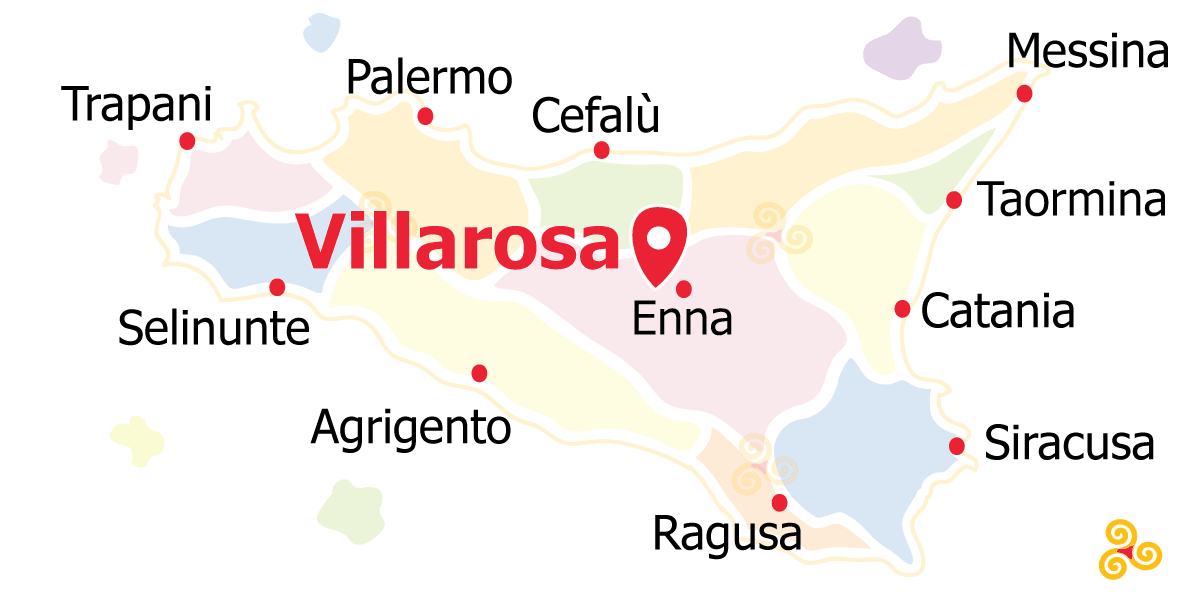 Area: Central Sicily
Villarosa is a small village located in the heart of central Sicily, on a real basin at the foot of Mount Giurfo.
The current town was built thanks to the licentia populandi, dated 1762, by the noble duke Placido Notarbartolo. Throughout its history it has been an important economic center, especially in the 19th century given the presence of numerous sulfur mines.
Today it is an important agricultural center and stands out for the production of wheat, olives and almonds.
Things to do
Tour, Experience, Tastings,...
---
What to eat
Typical food, local wines and drinks, traditional dish to taste in Villarosa
You can obviously taste all the typical products of Sicilian cuisine, the most well-known ones, such as cannoli, Sicilian cassata, arancini, etc. But there are some specialties typical of this area that are more difficult to find in other areas of Sicily.
Interesting Facts
Interesting and fun facts, mythology, legend, folk tales and more to know about Villarosa
Where to stay
Best Offers of Vacation Rental, hotel, B&B where to sleep in Villarosa
---
Nearby Places
---
Below you will find a list of the most beautiful places to visit in the surroundings of Villarosa. The places are located at a maximum distance of about an half hour by car. Good fun!