Mazzarino
---
Things to do, attractions, interesting facts
---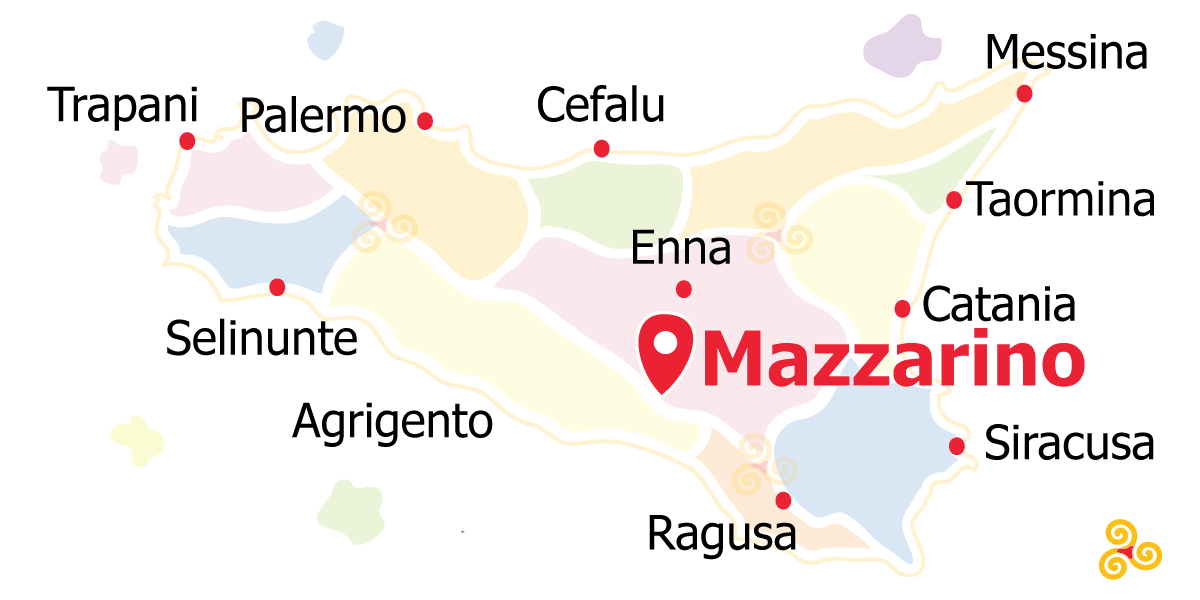 Area: Central Sicily
Mazzarino is considered the pearl of the Sicilian Baroque of the province of Caltanissetta for the beauty of its village and in particular of its churches. Dominated by the bulk of the Castle, Mazzarino is one of the most interesting historical centers of Sicily.
The village has an ancient history: the first to occupy its territories were the Sicani, it was an ancient feudal village and it became a small political-cultural capital thanks to Carafa Branciforti prince of Butera. Between the seventeenth and eighteenth centuries the city was enriched with many valuable monuments including over twenty-five churches of almost all religious orders. It has an urban layout that dates back to the 18th century, marked by a long axis that opens rhythmically to form squares and widenings, where the main Baroque architectures and the severe 19th century buildings are located.
It has been declared a city of art and offers tourists various ideas for a visit: churches, ancient buildings, works of art of considerable artistic value and a fascinating tourist route called The Way of Fasti and Prestige.
Things to do
Tour, Experience, Tastings,...
---
Traditional Festivals, Events, Live Show,... Mazzarino
---
What to eat
Typical food, local wines and drinks, traditional dish to taste in Mazzarino
You can obviously taste all the typical products of Sicilian cuisine, the most well-known ones, such as cannoli, Sicilian cassata, arancini, etc. But there are some specialties typical of this area that are more difficult to find in other areas of Sicily.
Where to stay
Best Offers of Vacation Rental, hotel, B&B where to sleep in Mazzarino
---
Nearby Places
---
Below you will find a list of the most beautiful places to visit in the surroundings of Mazzarino. The places are located at a maximum distance of about an half hour by car. Good fun!