Gualtieri Sicaminò
---
Things to do, attractions, interesting facts
---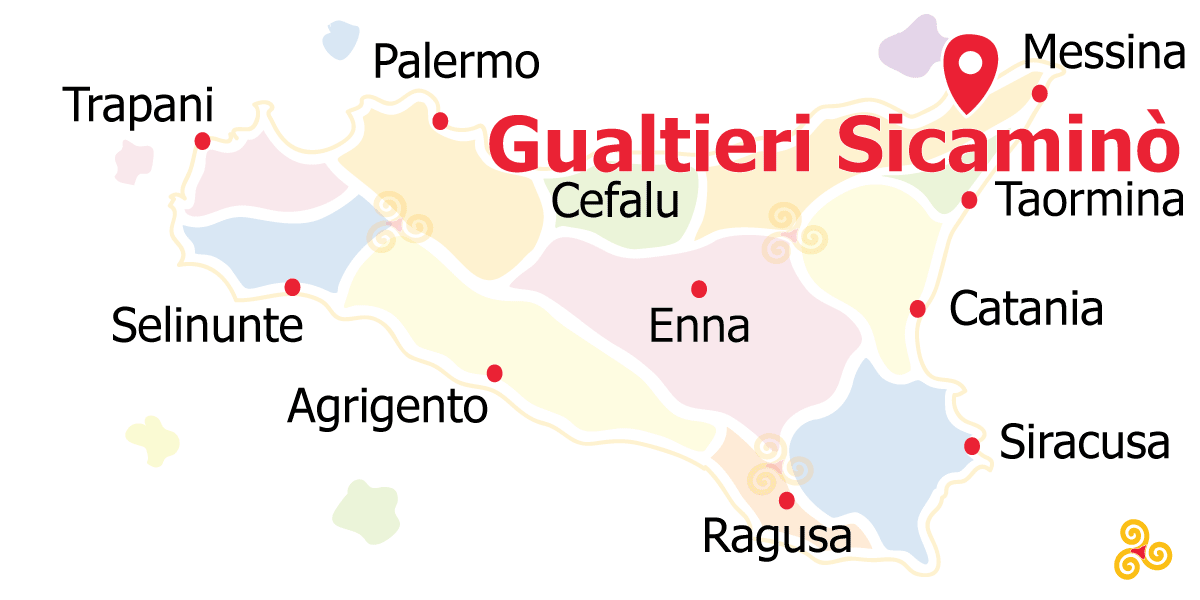 Area: Messina surroundings
Gualtieri Sicaminò is a small village located a short distance from the Gulf of Milazzo.
Originally there were the two farmhouses of Gualtieri, the first news of which dates back to 1242 when the farmhouse was granted by Frederick of Swabia, King of Sicily to Guglielmo Marino, and of Sicaminò which in 1088 was assigned by Count Ruggero to Gualtieri di Gavarretta. Today there is a single village, separated by the Gualtieri stream and joined by four bridges.
The small village boasts a suggestive urban center full of historic buildings and is particularly known for the large quantity of typical Sicilian products that are made here.
Things to do
Tour, Experience, Tastings,...
---
What to eat
Typical food, local wines and drinks, traditional dish to taste in Gualtieri Sicaminò
You can obviously taste all the typical products of Sicilian cuisine, the most well-known ones, such as cannoli, Sicilian cassata, arancini, etc. But there are some specialties typical of this area that are more difficult to find in other areas of Sicily.
Where to stay
Best Offers of Vacation Rental, hotel, B&B where to sleep in Gualtieri Sicaminò
---
Nearby Places
---
Below you will find a list of the most beautiful places to visit in the surroundings of Gualtieri Sicaminò. The places are located at a maximum distance of about an half hour by car. Good fun!